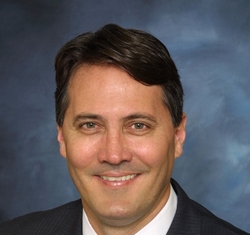 Plastic Surgery Before and After
Newport Beach, CA (Vocus) August 26, 2009
The Orange County Society of Plastic Surgeons (OCSPS) recently appointed Dr. Michael Sundine - one of the top facial plastic surgeons in the nation - president of the association. OCSPS helps consumers find local doctors who offer the latest advances in plastic and cosmetic surgery and who stress safety, excellence and integrity. As president, Dr. Sundine's duties include overseeing the association's activities, interviewing new members and managing the OCSPS web site.
Two years ago, Dr. Sundine launched his plastic surgery business focusing on adult cosmetic surgery while also continuing to provide care to children with facial birth defects such as cleft lip/palate, craniofacial syndromes and jaw abnormalities. Today, patients from around the word seek his knowledge and expertise, which include face lifts, brow lifts, eyelid surgery, primary and secondary rhinoplasty, breast augmentation, liposuction and tummy tucks.
Recently featured on the Discovery Health Channel "Plastic Surgery Before and After" program, Dr. Sundine has been practicing plastic surgery for more than 14 years. In addition to his medical practice - he is chief of Pediatric Plastic Surgery Children's Hospital of Orange County (CHOC) and is an associate clinical professor in the Division of Plastic Surgery at the University of California-Irvine. Certified by The American Board of Plastic Surgery, Dr. Sundine is a fellow of the American College of Surgeons and is an active member of the American Society of Plastic Surgeons.
About Michael J. Sundine, M.D., F.A.C.S., F.A.A.P.
Board certified by the American Board of Plastic Surgery, Dr. Michael Sundine has been practicing plastic surgery for more than 14 years and was recently featured on The Discovery Health Channel. Over the course of Dr. Sundine's successful medical career, he has completed more than 5,000 plastic surgery procedures. He specializes in breast augmentation, facelifts, brow lifts, liposuction, rhinoplasty, eyelid surgery, cleft palate, craniofacial syndromes, positional skull deformities and correction of traumatic deformities. His Newport Beach-based practice focuses on facial aesthetics, especially facelifts, brow lifts and rhinoplasty. Currently, he is chief of Pediatric Plastic Surgery Children's Hospital of Orange County (CHOC) and is an associate clinical professor in the Division of Plastic Surgery at the University of California-Irvine. Additional information is available at http://www.drsundine.com
Media Contact
V/S Communications
Vanessa Showalter
949-748-0542
###