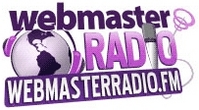 Fort Lauderdale FL (PRWEB) August 27, 2009
WebmasterRadio.FM, the premier B2B online radio network, is pleased to announce that "Inboxed", one of the network's hottest new programs focused on delivering the best practices for Email Marketing Strategies and Tactics, is now listed on the Podcast Directory of iTunes.
The show is hosted by XY7 Marketing Director and Show Host Jon Fondy and Kevin De Vincenzi, President and CEO of XY7.com (whose on-air persona is the "Clickfather") and Rapid Response Marketing LLC and email marketing expert Adam Young (also known as "Doctor Delivery"). Inboxed" premiered July 8th, 2009 on location from the tradeshow floor of the 2009 Inaugural Affiliate Convention in Denver, Colorado.
" We cover topics for the advanced marketer as well as the novice or beginner, " Fondy said. "Our expert industry guests provide informative "Real Time" tips on Legal Issues, List Management, Marketing for the Retail Establishment and more."
The program recently spawned its own website that features a blog that focuses on weekly content, show notes, message board and content from the hosts and recurring guests not available on the radio program. It is located at http://www.inboxedradio.com. Listeners to the live program can also partake in real-time chatrooms located on the Inboxed radio site and at http://www.webmasterradio.fm/chat.
"Inboxed" airs Live every Wednesday at 5pm Eastern Time beginning July 8th and is available live at WebmasterRadio.FM, InboxedRadio.com or on demand in the WebmasterRadio.FM archives inside the Internet Marketing Channel and now on iTunes.
About WebmasterRadio.FM WebmasterRadio.FM lifts the "veiled curtain" of the Internet, bringing the business community together through an interactive radio network. Its listeners are a global group, comprised of everyone from corporate executives and decision makers to small and mid-sized businesses and individual entrepreneurs. WebmasterRadio.FM's stellar line-up of radio programming includes "CoverStory" with Jiyan Wei of PRWeb, WebmasterRadio.FM's official newswire; "Market Edge" with W2/Racepoint Group Chairman Larry Weber; Fired Up! with Gordon Rudow of Bonfire Communications; "SEM Synergy" with Search Engine Marketing Industry Leader Bruce Clay and more. To tune into WebmasterRadio.FM's live content or check out the show lineup, please visit http://www.WebmasterRadio.FM.
Media Contact:
Brandy Shapiro-Babin
954-309-5578
About XY7.com:
XY7.com is a Las Vegas-based CPA (cost per acquisition) Affiliate Network founded In 2001 XY7.com was born with the mission of providing excellent service and hot new deals for affiliates as well as a never before seen affiliate reward programs that includes cash prizes and unheard of giveaways. Combined, the XY7.com team has over 57 years of experience as both publishers and advertisers which provides the leverage needed to make XY7.com a successful, effective, affiliate network for the complete online business cycle. XY7.com can be reached at (702) 216-4001 or to access their website visit http://www.xy7.com.
Media Contacts:
Jon Fondy
702-216-4001
###