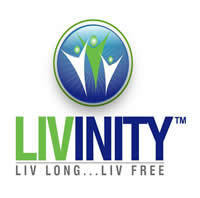 We're excited to be partnering with Livinity to implement powerful solutions to allow personal communication with the field
Draper, UT (PRWEB) August 27, 2009
Touchfon International, a leading provider of communication technology solutions for the direct sales industry, is pleased to announce that Livinity, an emerging leader in the direct sales industry, has selected Touchfon to provide communication solutions to aid in the recruiting, training, and retention of Livinity's sales force.
Livinity was founded by distributors for distributors. The company is built on a unique set of principles that ensure long term income with its innovative and cutting edge product line.
"In our business, building relationships is key! The one thing that builds those relationships rock solid is communication. Until now we focused on a simple face to face approach with the normal email and newsletter communication. Touchfon has allowed us to create a little magic!" said David Pitcock, President and CEO of Livinity, Inc. "The opportunity to have distributors and prospects plug into all of our live meetings is like them being right there with us. Touchfon has increased our communication and marketing campaigns to a much higher level! The most important part of the solution, the distributors love it."
Livinity has pioneered the Going Blue business opportunity for people to take control of their health and create a secure financial future. As 'going green' is good for the environment, Going Blue is good for you!
"We're excited to be partnering with Livinity to implement powerful solutions to allow personal communication with the field," said Rodney Hyde, President and CEO of Touchfon International, Inc. "Livinity has a great management team that is making every effort to provide their sales force with the best tools available to recruit, train, and retain their teams."
About Livinity, Inc. Learn more about the Livinity opportunity:
The founders of Livinity have been distributors and understand the hopes and dreams of people wanting to build a home based business. Livinity takes those hopes and dreams very seriously and works each day to provide a simple, solid and professional network marketing opportunity. Long-term relationships and long-term income are the key goals of distributors. Livinity has translated those goals into one of the most achievable and lucrative compensation plans ever created.
About Touchfon International, Inc. Explore Touchfon services:
Touchfon International is a leading provider of communication technology solutions. Touchfon offers a comprehensive suite of solutions including: toll-free, local, and international numbers; broadcast messaging systems; custom messaging solutions; VoIP phone service for residential and small business customers, and online video and content delivery systems. Established in 1989, Touchfon is a privately held company headquartered in Draper, Utah.
###