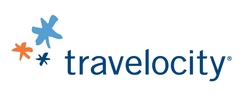 Labor Day weekend brings more good news for travelers. With airfares at the lowest point yet this summer, those who are planning their trips for the holiday are getting great deals
Southlake, Texas (PRWEB) August 27, 2009
Travelocity's just-released Labor Day Travel Report shows average hotel rates have decreased 15 percent for the three-day weekend when compared with 2008. The sharpest decline of the summer, hotel rates for Labor Day weekend are down more than any other holiday of the season. According to the report, average domestic airfare for the weekend is at the lowest point of the summer, with an average fare of $286 round-trip.
2009 Average Hotel Rate Decreases:
Labor Day weekend: -15%
July 4th weekend: -13%
Memorial Day weekend: -12%
Summer Overall: -12%
2009 Average Domestic Roundtrip Airfare:
Labor Day weekend: $286
July 4th weekend: $301
Memorial Day weekend: $295
Summer Overall: $300
"Labor Day weekend brings more good news for travelers. With airfares at the lowest point yet this summer, those who are planning their trips for the holiday are getting great deals," Genevieve Shaw Brown, Travelocity's senior editor, said.
Travelocity's Annual Labor Day Travel Report Highlights
Airfare to top domestic destinations:
 Las Vegas airfare (-13%)
 New York City airfare (-20%)
 Seattle airfare (-11%)
Hotel rates in top domestic destinations:
 Las Vegas hotels (-21%)
 New York City hotels (-20%)
 Los Angeles hotels (-17%)
Airfare to top international destinations:
 Cancun airfare (-26%)
 London airfare (-13%)
 Rome airfare (-49%)
Note: Declines based on comparison to Labor Day weekend for 2008.
The report also includes airfare decreases by origination cities and states as well as hotel rates in top international destinations. "The best way to figure out if you're getting a good deal is to have as much information as possible and make an informed decision," said Brown. "The Labor Day Travel Report is a helpful tool for deciding if a last-minute summer vacation is in the cards."
For more information on summer getaways, visit The Window Seat® Travel Blog.
About Travelocity Global:
Travelocity® is committed to being the traveler's champion -- before, during and after the trip - and provides the most comprehensive and proactive guarantee in the industry. This customer-driven focus, backed by 24/7 live phone support, competitive prices and powerful shopping technology has made Travelocity one of the largest travel companies in the world with annual gross bookings of more than U.S. $10 billion. Travelocity also owns and operates: Travelocity Business® for corporate travel; igougo.com, a leading online travel community; lastminute.com, a leader in European online travel; and ZUJI, a leader in Asia-Pacific online travel. Travelocity is owned by Sabre Holdings Corporation, a world leader in travel marketing and distribution.
# # #