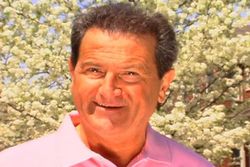 a lot of parents are unaware of the insurance issues that arise when their children go away to college.
Irvine, CA (PRWEB) August 27, 2009
Two leading health care insurance experts warn that parents of college students may face coverage issues when their children go off to college this fall. Depending on the policy, the student's family could face unexpectedly large out-of-pocket costs. That's the cautionary tale in a new report by John Spiropoulos at http://www.CollegeFreshmanSurvival.com -- a website devoted to helping college students and their parents.
Insurance companies won't deny benefits for emergency care. However, "Does my health insurance cover my son or daughter for medical care that is necessary but not an emergency?" That's a key question to ask your insurance company says Dana Mills, former chairman of the Student Health Insurance Task Force for the American College Health Association and Director of the Student Health Service at Marquette University.
William Foudy, president-elect of the American Association of Health Insurance Advisors, says "a lot of parents are unaware of the insurance issues that arise when their children go away to college." Foudy, who heads Foudy Insurance Agencies in Los Angeles, suggests you "contact the insurer directly or talk to the benefits specialist in your company's human resources department." Tell them where you son or daughter is going to school. Ask these types of questions:

What should your student do in the case of a minor illness?
Do you have a list of doctors and/or facilities he or she can use?
Will claim forms have to be filed?
How will benefits be paid?
In case of an emergency, how quickly must I notify you that my son or daughter has been treated in an emergency room or been admitted to a hospital?
If your student takes prescription drugs, ask if you can get a 90 day supply by mail order. That will usually cost less and will provide your student with enough medication until they return home for a break or holiday.
How many credit hours must a student be taking to qualify as a full-time student?
When is my son or daughter too old to be covered under my policy?
Will my insurance pay for services at the campus health center?
You'll find the full article on the blog which also includes articles on insuring the vehicles and other valuables that college students take to school. Other articles cover study techniques, college classroom etiquette and the dangers of drinking and drug abuse.
The CollegeFreshmanSurvival.com website is written by John Spiropoulos, 3-time Emmy Award-winning TV news reporter, and producer of a series of video titles including College: The Big Change, a comprehensive DVD designed to help students navigate the often difficult and stressful academic and emotional transition from high school to college. The program has been used by 5 major universities. Each gave a copy to every freshman student.
# # #