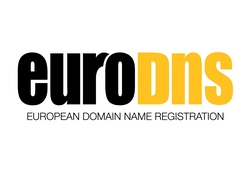 (PRWEB) August 28, 2009
.MX is the top level domain for Mexico, which has been re-opened by NIC Mexico on the second level following a successful exploitation of .COM.MX domain names.
The opening of the .MX extension at the second level (i.e http://www.eurodns.mx as opposed to http://www.eurodns.com.mx), to anyone without any requirement such as a local presence or specific link to the country of Mexico, is a great opportunity for anyone to expand onto the Mexican market and e-commerce platforms.
At present, the .MX Registry has decided not to establish a fixed registration price but rather to use a "Dutch style" process for the Landrush period. Accordingly, .MX prices will start quite high at the beginning to decrease gradually until October 31st when the price could be as low as 44 Euros.
Given the Registry operates on a first come, first served basis, it is an opportunity for registrants to determine whether they are willing to pay more to make sure they get the exact name they want or wait until the price drops at the risk of having to change their minds according to the names that are yet unregistered.
Xavier Buck, CEO of EuroDNS explains, ".MX landrush is a great opportunity for our customers, yet this first-ever pricing scheme can be a bit hard to master. In order to facilitate the registration process, EuroDNS has developed a daily RSS flow system that will allow anyone to instantly check the daily .MX price. We will also publish the '.MX Quotation' based on past days pricings in order to give our customers a better feel of the market. Despite its one-of-a-kind methodology, re-opening of the .mx is a real opportunity and cannot be missed, so pre-register your name now if you want to secure it".
Specific EuroDNS .MX Tools can be found at http://www.eurodns.com/top-level-domain/Mexico/Mx.
The landrush will last two months and any eligible person or organization interested can request a .mx domain name. A "first come, first served" basis will apply and the registration period will be for one year.
From November 1st on, the registration fee will be USD50.00, as will be the fee for all second level registrations in each successive year, of course, pending any price changes in coming years.
Registration fees for .MX domain names at the third level (.COM.MX, .ORG.MX, .EDU.MX, .NET.MX, .GOB.MX) will remain the same.
About EuroDNS:
EuroDNS is a Domain name Registrar specialized in International Domain extensions. Based in Luxembourg with branch offices in Europe, the USA and Asia with AsiaDNS, EuroDNS serves a large variety of clients ranging from SMEs to some of the world's largest Domain Investors and offers dedicated naming solutions to Trademark holders. By strongly participating in leading industry forums including ICANN and the International Trademark Association, EuroDNS seeks to promote e-Commerce and wider Internet adoption. http://www.eurodns.com
###