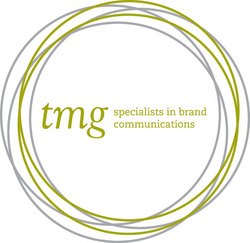 The idea is simple, and came to me as I talked to CMOs around the country who are struggling to find solutions that help give them prominent visibility in a cost-conscious business environment
New York, New York (PRWEB) August 28, 2009
Does your business have a "buzzprint?" A recent survey shows that more than 50% of marketing executives anticipate reducing their budgets over the next year. That reality begs the question: How can you give your brand the support it needs while cutting back on your marketing and advertising? Fortunately, the answer doesn't need to be complicated or expensive. TMG Brand Communications, an award-winning Madison Avenue agency, is today announcing its Buzz:About Service, a low-cost, high-impact way for companies to keep the buzz around their brand active and growing, even as marketers are forced to reduce costs.
"The idea is simple, and came to me as I talked to CMOs around the country who are struggling to find solutions that help give them prominent visibility in a cost-conscious business environment," says Tami McCarthy, TMG's Founder/CEO. She adds, "I thought you need a 'buzzprint.' A real challenge for today's marketers is 'how do I keep my brand relevant, fresh and easy to find with a limited budget?' In my opinion, you don't need to have an expensive advertising or marketing campaign, but your brand does need to have a pulse. If you aren't figuring out cost-effective ways to engage with your customers, then chances are, you'll be forgotten when the economy turns around. That's a risky proposition. Our new service is affordable, and will help drive business results for any brand."
McCarthy says the time has come for communications specialists to provide services to meet the needs of today's marketers. To increase impact even while cutting back on your marketing spend, she offers these 5 low-cost steps to keeping buzz up about your brand:
How to Keep the Brand Buzz Up
1) Have a fresh and unique story angle about your brand every month: people won't listen unless you have something new to say.
2) Do not discount the value of word-of-mouth: consumers spend hours online and with their own social networks sharing and looking for information. Is your brand story easy to find?
3) Make it easy for media outlets to get answers to their questions: newsrooms, bloggers and traditional journalists are all hungry for content - but they don't have time to organize it all. By providing them with information that is easily available, you're more likely to get exposure.
4) Streamline and customize your brand's social media identities…reach out directly to consumers. Understand you don't control the conversation, but that you would be wise to join it and inform it. By creating deeper connections with your customers and prospects, you will get valuable feedback.
5) Do it again, and again. Brand buzz is driven by consistent, useful and fresh content. Keep the program up, and you'll see bottom line results grow.
The Buzz:About Service from TMG is a turn-key, low fee media outreach system developed by an award-winning Madison Avenue public relations agency.
The service includes:

A monthly phone or in-person session that focuses on developing key story angles about your brand
A monthly Media Tip Sheet prepared by professional writers that develops the key story into a media-ready format
Broad distribution of the Buzz:About tip sheet to thousands of traditional, Internet and social media outlets targeting general consumers and specialty-outlets
Press interactions by TMG's BuzzExperts to handle media inquiries and develop broader opportunities
The Buzz:About service is guaranteed to deliver more than 500,000 impressions with consumers every month - a huge lift to your brand!
To get started with TMG's Buzz:About Service, contact Tami McCarthy at 212.750.5755. Located in New York City, the marketing capital of the world, TMG Brand Communications is a multi-disciplined marketing communications and interactive agency, helping brands craft the right stories, for the right audience and the right medium. Visit us at http://www.TMGpr.com to learn more about us and our full suite of brand communications services.
###