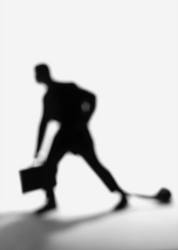 Olive Branch, MS (PRWEB) August 30, 2009
Many people in today's world have difficulty coping with certain undesirable emotions. In addition, they may not have been given the life skills to manage these unwanted emotions in healthy ways. As a result they turn to unhealthy sources such as drugs, alcohol, pornography, food, etc to satisfy these emotions. Unfortunately, habits and addictions are formed due to this overindulgence and avoidance of emotion. Without implementing certain life skills the individual will continue to manage their emotions in unhealthy and destructive ways. http://www.addictionhealingcoach.com is a means by which individuals can take that first step toward personal freedom and learn some of the life skills they need to manage their emotions in healthy ways in order to recover from their addiction.
http://www.addictionhealingcoach.com is a website created to introduce individuals to the world of e-coaching. E-coaching or E-counseling allows an individual to develop a helping relationship with a life coach or counselor from the convenience and privacy of their own home. Many with addictions and habits want help however the thought of going to a local pastor, counselor, or other mental health provider is overwhelming. At http://www.addictionhealingcoach.com the goal is to give this person the help they desire and need without causing more stress in their lives.
For years, we have seen the proven results that the counseling relationships can do for people who are suffering from addictions, depression, anxiety, and grief just to name a few. However, until recently these clients had to take time out of their already hectic days to fit an hour long session at a distant location into their busy lives. With the added stress of having to drive to another location and the time it takes during the day, many choose to either not seek help or discontinue the counseling relationship. However, now with the changes in technology individuals can now easily access a life skills coach or counselor through the internet or phone at a time convenient for them.
http://www.addictionhealingcoach.com uses Skype to communicate with clients either on a local phone or another Skype account. The call from Skype to Skype is free for the client and there is only a small fee for personal phones. Addictionhealingcoach.com is also able to save the clients 25% or more off the cost of traditional counseling due to low operational costs. Addictionhealingcoach.com rates are $75/45min session.
No one wants to continue to live with the hurt and pain that addictions can cause and now individuals have another tool to start down that road to recovery. http://www.addictionhealingcoach.com will help develop a plan for recovery and give individuals the life skills they need to deal with their addictions and habits. The most important factor however is being able to develop this type of coaching relationship within the privacy and convenience of an individual's own home.
For additional information on the news that is the subject of this release (or for a sample, copy or demo), contact Brian Sellers at brian (at) addictionhealingcoach (dot) com or visit http://www.addictionhealingcoach.com.
About Addictionhealingcoach.com:
Addictionhealingcoach.com/ is a limited liability corporation owned and operated by Brian Sellers, M.Ed., NCC. It provides life skills training and coaching to individuals who battle addictions such as drugs, alcohol, over eating, gambling, pornography, etc.
Contact:
Brian Sellers M.Ed., NCC, Life Skills Coach
http://www.addictionhealingcoach.com
# # #