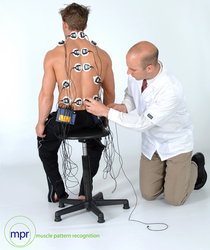 The medical technology sector is strategically important to not only Canada's biomedical industry but also to the global healthcare market as preventive health options help to lead the way in wellness programs
Huntington Beach, CA (PRWEB) August 31, 2009
Impact Medical Solutions, Inc., dba iTech Medical, (OTCBB: IMSU, FWB: 0IM), today announced that it has engaged the services of D&D Securities Company of Toronto, Canada as its investment banking firm. The engagement will commence immediately and shall be in order to establish a senior level of financing as well to pursue a listing of the Company's common shares on a Canadian stock exchange. The Company stated that it believes having a Canadian-owned investment dealer act as its lead banker will help iTech Medical establish a strong presence in the medical technology and healthcare community in Canada and other global markets.
"The medical technology sector is strategically important to not only Canada's biomedical industry but also to the global healthcare market as preventive health options help to lead the way in wellness programs," said iTech Medical President and CEO Wayne D. Cockburn. "Despite the current economic conditions, the medical technology sector has demonstrated year-after-year growth and, through increasing innovation in the sector, it has the potential to grow even further. We are very excited to engage D&D Securities at this time. With D&D's support, iTech Medical expects to be able to secure the financing necessary to bring our Muscle Pattern Recognition (MPR) technology through FDA approval in the U.S. and into global commercialization."
About iTech Medical:
iTech Medical (OTCBB: IMSU, FWB: 0IM) is engaged in the research and commercial development of healthcare information systems and technology. To date, the Company has focused on developing a proprietary platform called Muscle Pattern Recognition (MPR), a unique clinical tool for the analysis of muscle function. MPR is a patented clinical tool that analyzes patterns of muscle recruitment. It provides detailed physiological information on muscle function that can assist in the diagnosis and treatment of back and neck injuries and illness. MPR has received positive peer review in three published technical papers.
"Sprains and strains are the most common reason for back and neck pain and the second most frequent reason, after the common cold, for a visit to a doctor's office, so it's no surprise that the interest in our Muscle Pattern Recognition technology (MPR) is so strong." said Dr. Alan Goldman Vice President of Clinical and Medical Affairs for iTech Medical. "We believe the availability of our MPR System as an evaluation tool to a healthcare provider for patients with soft tissue, non-surgical neck or back complaints will substantially improve the accuracy of diagnosis, rehabilitation and case management decisions."
For further information about iTech Medical, please visit: http://www.iTechMedical.com
Forward-Looking and Cautionary Statements
This news release contains forward-looking statements within the meaning of the Private Securities Litigation Reform Act of 1995 as contained in Section 27A of the Securities Act of 1933 and Section 21E of the Securities Exchange Act of 1934 that reflect management's current views and estimates regarding future market conditions, company performance and financial results, business prospects, new strategies, the competitive environment and other events.
You can identify these statements by the fact that they use words such as "anticipate," "believe," "estimate," "expect," "intend," "project," "plan," "outlook," and other words and terms of similar meaning. These statements involve a number of risks and uncertainties that could cause actual results to materially differ from the potential results discussed in the forward-looking statements. Among the factors that could cause actual results and outcomes to differ materially from those contained in such forward-looking statements are the following: general economic conditions, acquisitions and development of new businesses, divestitures, product availability, sales volumes, pricing actions and promotional activities of our competitors, profit margins, weather, changes in law or regulations, foreign currency fluctuation, availability of suitable real estate locations, our ability to react to a disaster recovery situation, and the impact of labor markets and new product introductions on our overall profitability. A further list and description of these risks, uncertainties and other matters can be found in the company's annual report and other reports filed from time to time with the Securities and Exchange Commission, including, but not limited to, iTech Medical's Annual Report on Form 10-K filed with the SEC on April 15, 2009. iTech Medical cautions that the foregoing list of important factors is not complete and assumes no obligation to update any forward-looking statements that it may make.
Media Contact:
Dianemarie (DM) Collins
Public Relations
DM Productions LLC http://www.DMProductionsLLC.com
775.825.1727 (Reno, NV Office) 623.825.9122 (Phoenix, AZ Office)
Email: DM (at) DMProductionsLLC.com
Company Contact:
Wayne Cockburn, CEO
iTech Medical http://www.iTechMedical.com
714.841.2670 (Huntington Beach, CA Office) 905.505.0770 (Montreal, CDA Office)
Email: Wayne.Cockburn (at) iTechMedical.com
###