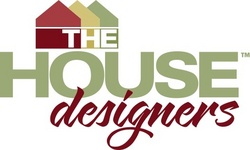 Every home plan comes with at least one compatible plan that can be used and modified by builders for cohesive developments.
Monroe, CT (PRWEB) September 26, 2009
The House Designers, an internet company providing house plans to consumers and builders, will be launching a new collection of home plans designed exclusively for builders and available only at thehousedesigners.com. This special niche collection will feature builder-oriented, value-engineered house plans for today's price sensitive consumer.
Builders can search floor plans including our recently added tiny home plans and the only ENERGY STAR® approved online house plans and build with confidence knowing that every plan in this collection has been built and previously analyzed in the field. Another great feature about this collection is that every plan comes with built photography allowing builders to market their projects on the MLS as a "to be built home" before incurring the expense of finding construction financing for a model or speculative build.
"We designed this collection to make it easier for builders to find homes they can use for neighborhoods or even single speculative builds", says Tammy Crosby, CEO of The House Designers. "Every home plan comes with at least one compatible plan that can be used and modified by builders for cohesive developments."
Through THD's Preferred Builder Membership, builders can access custom marketing materials to advertise their contracting services to consumers, get discounts off house plans, free shipping, free design modification consultation and free modification quotes.
Members of NAHB can receive a free Preferred Builder Membership valued at $49.95 and be the first to see this new collection of floor plans designed specifically for builders to meet the challenges of today's savvy consumer without compromising style and detail!
Through this free membership, NAHB builders will also receive 10% of their 2nd home plan purchase and 15% off all future orders, and after every seventh plan purchase the eight plan is free! Builders will also be featured in THD's preferred builder listing for consumers looking for trusted, professional contractors in their area.
To get your free builder membership simply log onto http://www.thehousedesigners.com/home-builders.asp and type NAHB in the coupon box. Or call our customer service representative toll free at (866) 214-2242 and we'd be happy to sign you up! NAHB members will be renewed complimentary every year.
ABOUT THE HOUSE DESIGNERS
The House Designers (http://www.TheHouseDesigners.com) are the leading residential architects and designers in the U.S. comprising the majority of pre-drawn plans in America. THD has the best selling, most popular house plans in America all under one roof owned and operated directly by the designers. They have clients who have built their homes in every state in the U.S. and in 56 countries around the globe.
# # #