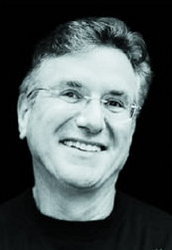 Hyaluronic acid hydrates skin by retaining water like a sponge, absorbing more than 1,000 times its weight
Houston, TX (PRWEB) September 9, 2009
The American Society of Plastic Surgeons reports that Americans received 1.1 million hyaluronic acid facial filler treatments in 2008 -- a 6% increase over 2007, despite the nation's lagging economy. Non-surgical facial rejuvenation that lasts up to 12 months is great news for budget-minded patients -- but very bad news when a hyaluronic acid treatment goes wrong.
"Hyaluronic acid hydrates skin by retaining water like a sponge, absorbing more than 1,000 times its weight," says Houston board-certified plastic surgeon Norman Rappaport, MD, FACS. "This helps increase the skin's volume and density for a more youthful appearance. Patients are looking for long-lasting results -- but when Juvéderm or Restylane injections don't produce the desired effects, people are desperate to find a way to undo the effects of hyaluronic acid facial fillers."
"Fortunately, an enzyme called hyaluronidase can undo the effects of an unsatisfactory hyaluronic acid treatment," Dr. Rappaport explains.
"Diane," a 37-year-old Texas woman, was very unhappy after having a facial injectable treatment at a local med spa. "I had Juvéderm injected under my eyes to fill in the wrinkles and add a little fullness," she explains.
"It was terrible," Diane recalls. "I looked like somebody had socked me under both eyes. I had a lot of bruising and there were two 'bubbles' under each eye. Even after the bruising went away, my eyes were extremely puffy, and they stayed that way for over a month. I went into hiding."
Diane went back three times to her original injector, who attempted to solve the problem by injecting more Juvéderm. "He said he could even it out," Diane says. "After the second round of injections, the area under my eyes was smooth all the way across, but I looked like an owl," she adds.
Then Diane went to Dr. Rappaport. "He told me the worst-case scenario -- he said it could take a few days for the swelling to go down," Diane recalls. "But when Dr. Rappaport treated me, the swelling went down in just a few hours. It was 100% better by that evening."
"I was really nervous about having more bruising when I went to have the Juvéderm dissolved, but I didn't have any bruising," she adds.
With many physicians and non-physicians injecting facial fillers today, Dr. Rappaport cautions patients to choose their injectors carefully. "Be aware of who is administering your facial injectables," he advises. "It's important that they're not just injecting the material, but injecting it in a location that will be of benefit to you."
"Facial injectables can do more than just fill voids," says Dr. Rappaport. "A plastic surgeon can actually sculpt the face with Botox and facial fillers.
For more information on non-surgical facial fillers, visit http://www.normanrappaportmd.com/injectables or call Dr. Rappaport's office at 713.790.4500.
Norman Rappaport, MD, FACS, is a Houston, Texas cosmetic and reconstructive plastic surgeon board-certified by the American Board of Plastic Surgery. He has been named a Texas Super Doctor by Texas Monthly and one of Houston's Top Docs for Women by H Magazine. Dr. Rappaport's office is located in Scurlock Tower in the heart of the Texas Medical Center. For more information, visit http://www.normanrappaportmd.com or call 713.790.4500.
###