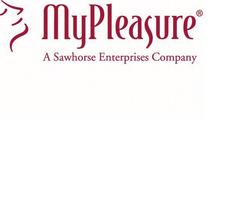 San Bruno, CA (PRWEB) September 1, 2009
It pays to upgrade. As the government's Cash for Clunkers program draws to an end, MyPleasure.com, a leading online sex toy retailer and education resource, is extending the initiative and helping to stimulate the economy in its own way by offering a cash incentive for customers who want to upgrade to the sex toys they've been wanting.
Customers who send in an unwanted sex toy (one per customer) will receive a ten dollar credit good for purchase of any new toy that's hopefully greener and more stimulating. A new sex toy is one of the easiest ways to spice up the bedroom routine - alone or with a partner - and now there's no reason why the fun shouldn't be reintroduced by taking advantage of this program. Check out these latest toys available at MyPleasure.comhere:
•The ultra-powerful Fairy Mini Wand, a compact version of the world's more popular sex toy, the Hitachi magic wand, sold exclusively in the U.S. at MyPleasure.com.
•The most classic and adored vibrator, the Jack Rabbit Vibrator is perfect for when you're feeling a little frisky but won't disappoint with its rotating pearls feature, ultimately leaving you completely satisfied.
•If Cash for Clunkers has inspired you to be greener, trade-in that old vibrator for one of the many green adult toys offered on the site.
While Cash for Clunkers has created over a 50 percent increase in fuel economy, MyPleasure.com hopes to create a 100 percent increase in sexual satisfaction. For more information, great sex tips, Q&As with CEO Dr. Sandor Gardos, adult shopping and more, visit MyPleasure.com.
About MyPleasure.com
MyPleasure.com is a leading online sex toy retailer and education resource. With over 10,000 pages of educational content and a store full of expert-selected sex toys, MyPleasure presents sex toys as a safe, clean and exciting way for adults of all genders, ethnicities and sexual orientations to enjoy and enhance their sex lives, whether they are single or partnered. The MyPleasure shopping experience is enhanced with expert advice, polls, educational articles, games and sex tips. As the only adult store founded and run by a noted sex therapist, the advice and guidance is as unmatched as the customer service, which includes our "One Year Sex Toy Guarantee". For more information, visit http://www.mypleasure.com.
###