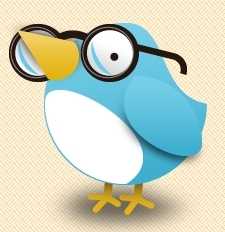 ExpertTweet is a simple way to request expert suggestions on Twitter
Atlanta, GA (PRWEB) September 1, 2009
ExpertTweet, a free service that makes it easy for people to find experts on Twitter, was officially launched today. The application was created by Journalistics, a start-up working on products for journalists and their sources.
Using the ExpertTweet website, Twitter users login securely with their Twitter credentials and send an "expert tweet" - a request for expertise - to everyone following @experttweet on Twitter. In turn, potential experts following @experttweet can respond with expert suggestions by replying or direct messaging the ExpertTweet sender.
"ExpertTweet is a simple way to request expert suggestions on Twitter," said Jeremy Porter, founder and CEO of Journalistics, creator of ExpertTweet. "Anyone can tweet an expert request to their own followers, but ExpertTweet provides them with an alternative, and potentially more diverse, audience to ask for requests."
Since ExpertTweet was made publicly available this past Friday, more than 150 Twitter users have started following @experttweet and nearly 30 expert requests have been sent, without any formal announcement being issued.
Initial expert requests have been diverse, ranging from Twitter users looking for experts in Employee Morale and Real Estate Investment, to B2B Social Media and Beekeeping. ExpertTweet hopes that word-of-mouth among Twitter users will help to expand its audience, delivering more value for both expert-seekers and would-be experts.
"ExpertTweet isn't for everyone," adds Porter. "Some people have a lot of followers, and can get great expert requests asking their existing followers. For those without a large following, or looking for experts outside the knowledge of their current followers, ExpertTweet could be a useful alternative. We also think more people will respond to your ExpertTweet request. When followers see the ExpertTweet bird, they know somebody is looking for help, and are more likely to respond with a suggestion."
Journalistics says the ExpertTweet will remain a free service indefinitely. The company has no plans to charge for the service, but does plan to add new features and functionality to the service on an ongoing basis. New improvements will be guided by feedback and suggestions ExpertTweet receives in its forum.
For examples of current ExpertTweet expert requests, please visit http://www.experttweet.com.
To follow ExpertTweet and receive expert requests in your Twitter stream, please follow ExpertTweet on Twitter.
About Journalistics:
Journalistics is a start-up that is developing a product to help journalists and their sources work more efficiently and collaborate more effectively. The company plans to enter private beta with its first commercial product this fall. In addition to its product development efforts, Journalistics publishes a blog about journalism and public relations topics at http://blog.journalistics.com and tweets about the same from @journalistics.
###