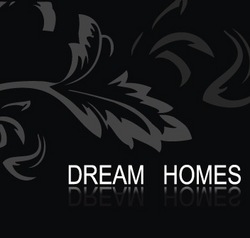 Sydney, Australia (PRWEB) September 2, 2009
The website, http://www.dreamhomesdot.com is an international luxury property website that helps you to find or advertise your luxury real estate to a global audience. Dreamhomesdot.com specializes in advertising and marketing luxury real estate around the world through real estate agents and brokers uploading their luxury properties, on behalf of their clients, onto http://www.dreamhomesdot.com in order to find a buyer.
Dream Homes is promoted throughout the world by targeting the social elite and high-income earners to insure that the site reaches its target audience. The main aim of the website is to help owners of luxury property to sell their homes and for buyers to find their luxury property on both a national and international market.
What makes http://www.dreamhomes.com special? Dream homes has a number of features as it strives in providing an elegant and user friendly design to help its users sell, buy, rent and lease luxury properties all over the world.

Properties are displayed within their own property profile, listing and describing the properties
features, and displaying large clear photos of the property.

Properties are easily found via the use of a thorough search engine, which helps the user find exactly what they are looking for.
The website features an internal email system where potential buyers and agents can communicate.
Excellent online support and friendly staff to help you achieve your luxury property goals.
Unbeatable pricing. Never has selling or leasing your luxury property been so affordable.
Only $150.00 US a month for unlimited property listings. e.g. if you list 10 houses a month that's only $15.00 US per house.
Dream Homes is luxury advertising and marketing at its best. Reach your target audience within your local area or around the globe, 24 Hours a day, 365 days a year. Dreamhomesdot.com is an effective way to buy, sell and market your luxury real estate without spending a fortune.
Whatever your personal luxury property needs are this is the site for you.
Contact:
Craig Hillgrove
CEO & Founder of Dream Homes
Email: info (at) dreamhomesdot.com
Web: http://www.dreamhomesdot.com
###