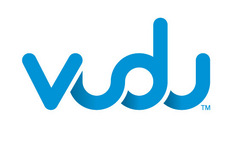 We offer users the combination of an unmatched HD catalog, superior A/V quality and a compelling user interface. There has never been a better way to find and watch HD movies in your living room.
Santa Clara, CA and Englewood Cliffs, NJ (PRWEB) September 1, 2009
The VUDU HD entertainment service is now available on LG Electronics broadband HDTVs, the companies announced today. The VUDU service is available on LG's LH50 1080p LCD series and PS80 plasma 1080p series with "NetCast Entertainment Access."**
"LG is proud to lead the charge on delivering high-quality streaming movies for the high-def family-room experience" said Peter Reiner, senior vice president, marketing, LG Electronics USA. "VUDU offers content in 1080p resolution with Dolby Digital Plus 5.1 surround sound, enabling the ultimate streaming movie experience on premium LG HDTV models."
Starting today, all LG Electronics broadband HDTV customers will see the VUDU service in the Netcast interface; customers who bought an LG Electronics broadband HDTV before Sept. 1 will see the VUDU Service appear in the Netcast interface via an automatic software update.
For a limited time the first HD or HDX movie rental is free, allowing LG broadband HDTV owners to experience the extraordinary 1080p image quality and 5.1 Dolby Digital Plus sound of the VUDU service on their LG broadband HDTV.
LG's 42, 47 and 55-inch class* LCD HDTVs (models 42LH50, 47LH50 and 55LH50 respectively), and LG's 50- and 60-inch class* plasma HDTVs (models 50PS80 and 60PS80) with NetCast Entertainment Access are available now at national retailers at manufacturer's suggested retail prices ranging from $1,399 to $2,899. Existing LG Broadband TV owners also will be able to add the VUDU service via an automatic downloaded upgrade.
On the LG broadband HDTVs, key features of the VUDU service include:

Pay as you go to rent or buy movies, with no subscription or monthly fees
Instant streaming without long waits for buffering or downloads
Instant-start at all quality levels, including HDX 1080p
Dolby Digital Plus 5.1 surround sound at all quality levels
Fast forward, rewind and browse chapters without the delays and frustration associated with slow buffering
Weekly updates to the VUDU library, including new releases same day as DVD
Newly released movies from major studios are available months before they are available on subscription-based services
"For the first time, customers can get VUDU's revolutionary video service directly through their HDTVs without the need for a separate device," said Alain Rossmann, CEO of VUDU. "We offer users the combination of an unmatched HD catalog, superior A/V quality and a compelling user interface. There has never been a better way to find and watch HD movies in your living room."
'LG's Reiner added, "VUDU streaming movies combined with the award-winning picture on LG TVs represents a huge step forward in connecting consumers to streaming content in a seamless experience that's easy to use, and maintains the highest possible level of quality."
About LG Electronics USA
LG Electronics USA, Inc., based in Englewood Cliffs, N.J., is the North American subsidiary of LG Electronics, Inc., a global force and technology leader in consumer electronics, home appliances and mobile communications. In the United States, LG Electronics sells a range of stylish and innovative home entertainment products, mobile phones, home appliances and business solutions, all under LG's "Life's Good" marketing theme. For more information, please visit http://www.LGusa.com.
About VUDU
VUDU is a leading provider of digital technologies and services that deliver Internet entertainment to consumers' HDTVs. The VUDU entertainment service supports native instant start HD and, for the first time, instant-start HDX, which, with 1080p resolution at 24 frames per second, the cinematic gold standard, is the highest quality on demand format available anywhere.. Through relationships with every major U.S. movie studio and more than 40 independent studios and distributors, VUDU offers a vast array of on-demand choices at the highest quality. The VUDU collection is constantly updated, and newly released movies from major studios are available on the same day as the DVD is released. Consumers can finally watch great movies without the hassles associated with traditional services: no driving, no mailing, and no monthly fee. For more information, visit http://www.vudu.com/.
*60PS80 60-inch class/59.5-inch diagonal
*50PS80 50-inch class/50.0-inch diagonal
*47LH50 47-inch class/47.0-inch diagonal
*42LH50 42-inch class/42.0-inch diagonal
**Internet purchase required and sold separately. All movie purchases are pay as you go.
***Specifications are subject to change.
###