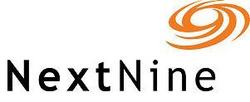 We chose to work with NextNine because of its field-proven, flexible and easily customizable Service Automation platform
New York, NY and Tel Aviv, Israel (PRWEB) September 8, 2009
NextNine (http://www.NextNine.com ), a global provider of remote product service solutions, today announced that BigBand Networks has adopted the NextNine Service Automation platform for use in 25 markets deploying BigBand's Remote Monitoring Services Suite (RMS).
"We chose to work with NextNine because of its field-proven, flexible and easily customizable Service Automation platform," said Richard Peske, BigBand Networks Vice President Services Marketing. "We really liked being able to build customized, proactive, remote support solutions that meet the varying needs of our customer base."
Designed for customer service organizations, the award-winning NextNine Service Automation (NSA) software allows companies to securely and remotely monitor their products at the customer site. NSA's agent-less approach, coupled with intuitive, work-flow based architecture, eliminates the need for time-consuming customization and maintenance, thereby allowing organizations to reduce total cost of ownership, quickly achieve significant cost-efficiency, and deliver superior service levels.
BigBand's RMS suite provides cable operators with insights into the health of their BigBand switched digital video (SDV) systems and is intended to do so round-the-clock.
BigBand's SDV has been deployed, or is being deployed, by seven of the top 10 cable operators in North America. The company's SDV solution helps operators optimize the network spectrum needed for bandwidth-intensive services such as HDTV and long-tail content. The SDV solution is designed to provide a path to personalized television services by migrating seamlessly from multicast to ultimately individualized, unicast delivery.
"NextNine's Service Automation platform delivers fast ROI to organizations in several industries by lowering support costs, increasing customer satisfaction, and enabling the development of revenue generating "smart services" said NextNine CEO and Chairman of the Board, Shmulik Aran, "We are excited to provide BigBand Networks with the right technology that enables efficient delivery of their Switched Digital Video services to homes across America."
About NextNine:
NextNine provides Remote Product Service solutions that enable manufacturers of business-critical systems to remotely service their products at the customer site. With remote service, organizations are able to proactively discover and diagnose problems using remote monitoring, ensure optimal system performance and gain valuable product usage insight. Global leaders including Motorola, GE Healthcare and Invensys utilize NextNine's platform to reduce support costs, drive new service revenues and increase customer satisfaction.
For more information, please visit us at http://www.NextNine.com
###