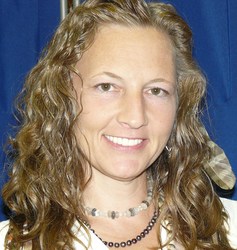 Gratitude for what you have plus compassion for others equals a heartfelt connection with yourself and everyone around you.
Hillsborough, NC (Vocus) September 2, 2009
Spiritual Messenger Laine Cunningham uses ideas from Native American, Australian Aboriginal and Hawaiian culture to solve modern problems. She blends these concepts with insights from modern psychology and even science to create accessible, meaningful techniques. When she was interviewed about love and relationships, Cunningham discussed how any relationship can succeed when we truly understand the heart of love.
For over ten years, Cunningham has presented lasting solutions based on the best of humanity's knowledge throughout the ages. When she tackles relationships, her advice is rooted in centuries of experience from around the world. Modern psychology supports the ancient wisdom, and scientific revelations deepen our understanding of our feelings and actions.
Despite the depth of Cunningham's insights, everything she says is easy to grasp. She attributes this to a storytelling approach that builds personal examples into each point. Anecdotes about how ancient people lived might be compared to modern lifestyles. When quick facts from scientific studies are added to the mix, listeners gain new perspectives.
The connections forged by her guidance are intense, touching, and sometimes funny. She learned the importance of humor decades ago when she heard the Dahlia Lama speak. She remembers how often he laughed and joked even though he was discussing very serious matters. "Humor and spiritual growth go hand in hand," she says, of course with a laugh.
The storytelling aspect is also important. When discussing that first blush of romantic love, Cunningham compares Native American courtship rituals to modern flirtations. Then she brings in the science. She points out that the initial excitement is not actually love.
"The feeling of being high on love is just that: feel-good chemicals produced by the brain," she says. "After those feelings go away and the couple settles into a long-term commitment…that's real love."
This combination of modern psychology, ancient knowledge and a dash of science generates deeply spiritual moments suited to the modern seeker. Her responses are concise, pointed and powerful. When asked to define love, Cunningham is quick to respond.
"Gratitude plus compassion equals true love," she says. "Gratitude for what you have plus compassion for others equals a heartfelt connection with yourself and everyone around you."
Throughout the interview and all her presentations, a surprising amount of laughter creeps in. Cunningham says that is the direct result of living in a state of true love. "Joy is the vibration of love," she says. "When we are in love with everyone and everything, we give off an energy called joy. And that is a great way to live."
Her interview is now available as a podcast. Even though it's only half an hour long, the discussion is packed with insight. Cunningham defines the difference between true love and the obsessive need to control. She talks about whether love is a feeling or a state of being. Perhaps most importantly, she gives tips on how to find love.
Some of her advice at first appears shockingly counterintuitive. She claims that people do not have to love themselves in order to be in a successful relationship, and that unconditional love actually has boundaries. Her reasoning unfolds into truly profound insights that reveal why the conventional clichés are wrong.
To download a copy of this or other podcasts, visit the Appearances section of her website. Visitors can also sign up for a weekly spiritual e-bulletin. Each email will contain wisdom that runs from a few words to a few paragraphs in length. The bulletin launches later this month and cements Cunningham's position as a true Spiritual Messenger.
Other interviews include multiple televised segments to discuss the real secret behind the law of attraction, the spiritual lessons of chronic illness, and following life's dreams. She also appeared on radio shows to discuss the native take on the swine flu, the miracle she experienced while traveling alone through the Australian outback, and women's strength. Recently she recorded a podcast with a psychologist on women's issues.
Although she has always been drawn to ancient cultures, Cunningham's journey began in earnest back in 1993. She sold everything she owned then spent six months camping alone in the Australian outback. After moving to Minnesota, she connected with a Native American community and began attending ceremonies. She has performed keynotes and workshops on White Earth Reservation and for cities, churches, arts and cultural organizations, colleges and schools across the United States.
This winter, Cunningham will launch a series of nonfiction books based on native perspectives. The first, Seven Sisters, pairs Australian Aboriginal stories with essays that outline solutions to modern problems. Her first novel, Message Stick, weaves Aboriginal dreamtime tales and culture into a modern story of suspense. The novel has won two national awards and was featured in a celebrity swag bag soon after it was published.
Cunningham has appeared in MSNBC's The Well-Mannered Traveler, the Sydney Morning Herald, USA Today, Awareness magazine, and dozens of radio shows and TV programs. She is available on short notice and can be reached at 336-267-6572. For more information on public speaking opportunities, visit her website at http://www.lainecunningham.com.
###