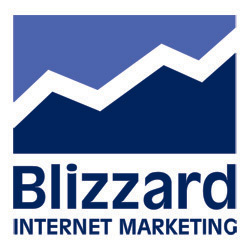 Glenwood Springs, CO (Vocus) September 2, 2009
Since 1997, Blizzard Internet Marketing has teamed up with hospitality marketers to create smart online marketing strategies for lodging and travel websites.
During the last week of September, Blizzard Internet is hosting a 2-day hands-on workshop in their home town of Glenwood Springs, Colorado where their long time clients, new clients, and other hotel marketers looking to discover what is new in search marketing will gather. The workshop titled "Google and Foundations" will cover proven search strategies and how to integrate them it to a 2010 marketing plan.
Leading the workshop is Blizzard Internet's President and Co-Founder, Trent Blizzard, who is known for bringing a fresh and proven perspective to search marketing. Trent comments that "Blizzard Internet clients who are committed to growing their online marketing presence are the first to sign up for our workshops. They understand that successful marketing means teamwork; work is done both by Blizzard Internet experts but also by their in-house team, and together we can take their search engine presence to the next level. Both our new clients and other hospitality companies wanting to learn attend because they are ready to outrank and out perform their competitors."
After the 2-day workshop, attendees will leave knowing:

How to optimize their website
The best tools for researching keywords, tracking results, and spying on their competitors
How to successfully build powerful links to their website
The ins and outs of how Google works
The latest strategies to compete for guests in today's saturated market
Event Details:
When: September 29th and 30th
Who: Hotel, Resort, Vacation Rental, and Travel Related Website Marketers
Where: Glenwood Springs, Colorado
Bring: Your Laptop
To Register: http://kl.am/GoogleAndFoundations
About Blizzard Internet Marketing:
Blizzard Internet Marketing is based in Glenwood Springs, Colorado and provides full-service online marketing solutions to the hospitality industry. Services include: search engine optimization, website design, PPC management, link building, email marketing, blog design and reputation management.
Find free tips and tools about search engine optimization on Blizzard Internet's marketing blog at http://Newsletter.BlizzardInternet.com
For More Information:
Blizzard Internet Marketing, Inc.
1001 Grand Avenue Suite 203
Glenwood Springs, CO 81601
(970) 928-7875
Fax: (970) 928-7874
Website: http://www.BlizzardInternet.com
# # #