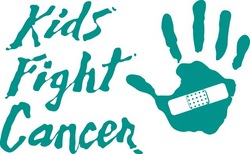 I am excited to be working on projects and events that exceed expectations in entertainment and philanthropy
Chicago (PRWEB) September 2, 2009
Kids Fight Cancer, a not-for-profit corporation that funds the Oncology Activity Center at Children's Memorial Hospital, today announced that it will host its 25th Anniversary Gala on Saturday, Oct. 24 in Rosemont, IL.
As a festive night of dinner, dancing, open bar, individual signature cocktails, raffle and auctions, the Gala will feature a concert by Dennis DeYoung and the music of Styx. Attendees of the annual dress-to-impress event, which averages close to 1,500 enthusiastic party-goers each year, will have the chance to purchase raffle tickets for several exceptional prizes, such as two tickets for airfare and admittance to the Oscars. The signature raffle, at $2 a ticket, is something Kids Fight Cancer has done for the last six years and gives attendees the opportunity to win a 10-day, 9-night trip to Rome and Florence, Italy.
"I am excited to be working on projects and events that exceed expectations in entertainment and philanthropy," said Jim Pesoli, Sr., Kids Fight Cancer President and Founder. "The organization works tirelessly to host affordable and highly-entertaining fundraisers. We want people to be excited, to meet others, to become inspired and to celebrate life. This year's Gala marks a tremendous milestone for Kids Fight Cancer, and I'm very proud to look back on all that we've achieved for the past 25 years."
Attendance at Gala events has grown exponentially every year, and Kids Fight Cancer hopes to continue the trend with the festivities for the 25th Gala fundraiser. The organization's goal is to raise $5 million by 2012, which will help fund the construction, programs and maintenance of the Oncology Activity Center at Children's Memorial Hospital, as well as support the Palliative Care Program that provides professional, emotional and medical assistance to families with terminally ill children. Other funds will be used for additional Oncology Activity Centers at Children's Hospitals throughout the U.S.
The 2009 Gala, held at the Donald E. Stephens Grand Ballroom in Rosemont, will begin at 6:00 p.m.
Ticket prices range from $80 per person for dinner and open bar, to $150 for upgraded services like exclusive seating, VIP lounge access, celebrity meet & greet and champagne. To purchase a ticket, sign up through the Web site or call 847-640-8515.
About Kids Fight Cancer:
Kids Fight Cancer is a 501(C)3 not-for profit corporation that has been funding the Oncology Activity Center at Children's Memorial Hospital in Chicago since 1985. Founded by four-time cancer survivor, Jim Pesoli, it has been the mission and goal of the organization to provide pediatric and adolescent cancer patients with a safe, educational and entertaining environment that keeps fears down and spirits high. Through its fundraising activities and generous donor support, Kids Fight Cancer touches the lives of more than 15,000 patients and families each year.
The charity, which is 100-percent volunteer-based, is currently campaigning to raise $5 million to fund the construction of a new, state-of-the-art facility at Children's Memorial Hospital. The 25th Anniversary Fall Gala is a celebration of life, both that of Jim Pesoli's and every person and family who has endured the cancer treatment process. Visit the Kids Fight Cancer Web site to learn more or to make a contribution.
###