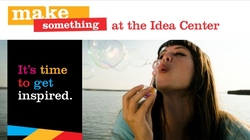 The ultimate measure of success is how far we've moved the needle both in terms of customer satisfaction and sales revenue.
Naples, FL (PRWEB) September 2, 2009
Aberdeen Group's 2009 Chief Marketing Officer (CMO) Summit in San Francisco next week will focus on how some of the world's most preeminent brands are enhancing customer relationships - brands such as Kodak, nominated for an excellence award for building a successful online customer community powered by Neighborhood America. The award nominees are derived from Aberdeen's research over the past 12 months.
Jeff Zabin, Aberdeen Research Fellow and Summit host, shared some of his findings in a recent article published in CRM Buyer, 'If You Build a Branded Online Community, Will Customers Come?' Without value, customers won't stick around, he points out.
The article mentions Neighborhood America among the leading Software as a Service platforms providing the functionality to enhance the customer experience. Furthermore, Neighborhood America includes analytics, as Zabin describes, 'to identify key influencers, understand customer sentiment, and glean actionable insights.' These insights can lead to return on marketing investment.
Sometimes the return is softer, such as customer loyalty and brand awareness. But Kodak offers a good example of how customers can share brand-related experiences to increase purchasing decisions and impact a bottom-line.
In May 2007, Kodak launched the Idea Center, an online community powered by Neighborhood America that allows members to share ideas on how to create personalized gifts and creative projects using their digital photos. The Idea Center is part of the Kodak Gallery, which boasts over 74 million members.
During his research, Zabin learned Kodak reported that up to 25 percent of the site's visitors purchase Kodak products directly through the community, and that the order size averages 50 percent larger. He interviewed Jeffrey Hayzlett, Kodak's Chief Business Officer, who said, "The ultimate measure of success is how far we've moved the needle both in terms of customer satisfaction and sales revenue."
Neighborhood America, recognizing this enterprise need to deliver value through social software, introduced Business Services earlier this year, which combine specific social networking technologies to meet well defined business needs. This focus on results is a hallmark of the company, which enables customers like Kodak to be honored with prestigious industry awards for their ability to deliver ROI from social strategies.
About Neighborhood America
Neighborhood America is an award-winning enterprise social software provider serving the needs of commercial and public sector clients since 1999. Named the software industry's 'Best Social Networking Solution' two years in a row, the company's SaaS-based ELAvate addresses specific business problems or opportunities, and uniquely includes mobile to expand outreach. Additionally, strategic consulting and in-depth analytics maximize the value delivered to customers, including Microsoft, Kodak Gallery, and Adidas. Learn more by visiting: http://www.neighborhoodamerica.com.
###