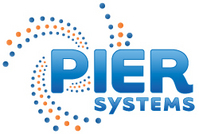 Bellingham, Wash. (PRWEB) September 2, 2009
PIER Systems, Inc., the leading provider of Web-based communications management technology, today announced that the PIER System facilitates Twitter integration to manage and approve messages published to Twitter, meeting government regulations for content distribution.
The widespread use of social media and increased popularity of Twitter has resulted in many government agencies utilizing Twitter to deliver breaking news and important updates to citizens and the media. The near instantaneous delivery of information that Twitter provides allows government agencies to connect with the public and media about events as they happen. Currently, The White House, Los Angeles Fire Department, NASA, Center for Disease Control and Prevention, and many other government agencies use Twitter for this purpose.
One problem faced by government agencies using Twitter is the lack of a built-in approval process and maintaining control of messages that are published. The PIER System streamlines this process with built-in document control, approval and tracking features. PIER provides the technology needed to review, approve, manage and publish content to Twitter and other social media platforms under National Information Management System (NIMS) guidelines--thus ensuring the validity and accuracy of information distributed to the public.
In PIER Systems, Inc.'s new white paper "Twitter and Government Communications", PIER founder Gerald Baron discusses the successes and challenges government agencies confront when using Twitter to extend their communications efforts. The white paper also offers tips and comments from government agencies currently utilizing Twitter. Request this white paper at http://www.piersystems.com/go/survey/1533/1775/.
The PIER System has a long-standing reputation among leading government agencies who have trusted PIER for managing and distributing information during critical events such as Hurricane Katrina, Hurricane Ike, California wildfires, and most recently H1N1 (swine flu). PIER customers who use Twitter to broaden their communications reach benefit from PIER because it allows them to create or upload content and files, manage them in one system, then approve them for accuracy before they are published to Twitter.
About PIER Systems:
The PIER System is the world's first and only all-in-one, Web-based communications management system. Many Fortune 500 companies and top organizations including American Red Cross, BP, Boeing Commercial Airplanes, Los Angeles Department of Water & Power, Marathon Oil Corporation, NASA, University of Houston, USDA and all 9 districts of the US Coast Guard, use the PIER System for internal and external communications with employees, the public, investors, the media and more. PIER's advanced technology and powerful content management tools provide business continuity, safety solutions and preparedness standards. Features include contact lists, media management, mass notification, news and press release distribution, document approval and more in one easy-to-use platform. For more information visit http://www.PIERSystems.com.
###