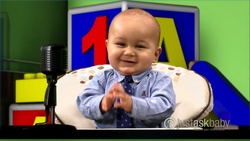 A fundamental rule of childrearing and education is to gear practice to the developing abilities, needs and interests of the child
Vista, CA (Vocus) September 2, 2009
From the moment they emerge kicking and screaming into the world, children are continually growing and developing. And science has demonstrated that their early experiences – specifically during their first five years – lay the foundation for their subsequent development and have a long-term impact on their self-confidence, intelligence and emotional stability.
So what's a parent who wants to give their child a great start in life to do? Traditional parenting books and websites focus on milestones such as a child's first smile, first word and first step. But as fascinating and fun as those milestones are, those first smiles, words and steps only emerge because of the more subtle social, emotional and intellectual development happening under the surface. And it's these milestones that help your baby become a secure, confident, happy child.
Many parenting books and websites also fail to take into account the fact that every child develops at their own pace. And, because the modern parenting environment is fiercely competitive, there's a tendency for parents to add even more anxiety and stress to their life by comparing their child's development to rigidly defined milestones rather than celebrating the individual that they are.
That's why the founders of a new parenting site, JustAskBaby.com, decided to give parents an insight into their child's social, emotional and intellectual development – something that not only helps their children develop, but also reduces their own stress.
"Just Ask Baby aims to help parents understand the world from their child's perspective, says Mark Hamilton, co-founder of Just Ask Baby. "By focusing parental energies on understanding each child's unique world, you not only help them discover more of it, and positively support them on their journey, but you also free yourself from worrying whether or not your particular child is progressing at the 'right' pace."
Aimed at parents of children under one year (with plans to expand the website content up to age five), Just Ask Baby presents science-based parenting information – focusing on the social, emotional and intellectual development of children – through fun, informative videos that show exactly how and why young children think, do, feel, say and see the things they do.
All of the content on Just Ask Baby is based on proven scientific research and understanding that has emerged over many decades of work by some of the greatest thinkers in this discipline, including Sigmund Freud, Jean Piaget and Erik Erickson among others. In fact, Just Ask Baby even has its own Chief Scientific Advisor – David Elkind Ph.D., renowned child psychologist and author of more than a dozen books, including "The Hurried Child" and "The Power of Play," and professor emeritus of Tufts University.
"A fundamental rule of childrearing and education is to gear practice to the developing abilities, needs and interests of the child," says Dr. Elkind. "Up until now it has been left to the pediatricians, psychologists and educators to bring this developmental information to parents. Now, for the first time, this information will come from the children themselves. The Just Ask Baby program provides parents with all the basic development guideposts they need in an attractive and entertaining multimedia format. Indeed, Just Ask Baby might well be subtitled, 'Making Parenting Easier'."
For more information on Just Ask Baby, visit http://www.justaskbaby.com/media
About Just Ask Baby
Just Ask Baby (http://www.justaskbaby.com) is a website that offers parents science-based information on the social, emotional and intellectual development of their children in the critical early years. This information is delivered through high-quality, streaming online "TV shows," which are filmed from a baby's perspective to enable parents to discover their child's world. The website offers more than 60 videos covering the first year of a child's life, and also gives members access to blogs, articles, forums and their own personalized web pages. The content on Just Ask Baby is completely unsponsored and ad-free.
For further information, please contact:
ChicExecs PR
760.992.9113
http://www.chicexecs.com
About ChicExecs PR:
ChicExecs PR is an "out of the box" PR company which represents over 70 clients. ChicExecs has created an innovative approach to PR dedicated to helping small-medium business receive media coverage. Our revolutionary automated system is changing the face of PR. For more information visit http://www.chicexecs.com.
###