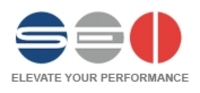 Miami, FL (PRWEB) September 2, 2009
SEI Pharmacuticals, http://www.seipharmaceuticals.com , based in Miami, FL but serving the entire country, is having a Protein Powder give away contest and is pleased to announce that they are giving away TWO 5 pound tubs of protein powder for protein shakes. Go to seipharmaceuticals.com to check out how to win.
To spread the word about the protein shake SEI is having a free give away of their taste tested and highly recommended protein powder. There will be two winners. Each winner receives one 5 lb. tub of our protein powder. One winner will receive our cookies and cream protein powder flavor and the other chocolate chip mint protein powder flavor. Check out our Health and Fitness blog and enter to win and get details on earning multiple entries .
Our protein powder can be used in so many different ways; shakes, smoothies, and even protein truffles, protein ice cream, and a to die for GUILT FREE 5 Minute Cake recipe courtesy of Egg Face (http://theworldaccordingtoeggface.blogspot.com/). The contest is super easy to enter and runs until Friday, September 12th midnight PST.
SEI Pharmaceuticals is Having a Protein Give Away Contest to Help Show People Every Where that they Have the Best Protein Shake powder out. Anyone who has ever had experience with taking protein shakes knows that some can taste less than good. It is almost work sometimes to drink them. Everyone knows protein is good for them, for lots of reasons:
It promotes muscle growth,
it aids the body in healing,
it increases metabolism for weight loss,
the list goes on and on.
But why do most protein shakes have to taste so bad? Well they don't have to, and SEI Pharmaceuticals manufactures the best and most delicious protein shake powders in five different flavors chocolate, vanilla, strawberry, cookies and cream, and chocolate chip mint. Now people can enjoy the benefits of protein without the burden of bad taste.
 
Sei wants to hear what people think and interact with others that are interested in health and fitness. So SEI are pleased to announce we have just launched a Health and Fitness blog to help SEI interact with people who use our supplements and enjoy health and fitness. We have great news and information posted for everyone to enjoy.
SEI Pharmaceuticals has also just launched their skin care supplement website. SEI Pharmaceuticals has developed a break thru skin care supplement powder called seilutions. Seilutions gives skin essential vitamins and minerals to make skin healthy, give it a healthy glow, even out skin tones and prevent the signs of aging. Seilutions will make skin, look great.
For Information regarding SEI's contest contact George Hassan a Miami SEO from PTX Marketing at 786-879-8373.
###