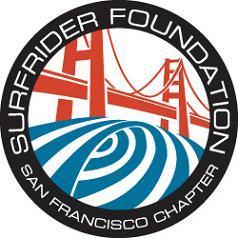 We are on the front lines to keep plastics from entering the ocean environment where it pollutes and causes harm to sea life.
San Francisco, CA (PRWEB) September 9, 2009
The San Francisco chapter of the Surfrider Foundation, a longtime advocate for environmental quality issues, has taken a creative step toward lowering its plastics, water and energy footprint by printing it's stickers on eco-friendly, tree-free, water-free, waterproof paper made of natural stone.
In support of the Surfrider Foundation's national campaign to reduce plastic called 'Rise Above Plastics' , which seeks to rid the ocean of plastics pollution, the SF Surfrider chapter tasked Label Impressions, Inc, an FSC certified, carbon neutral printer of eco-friendly labels to produce it's new stickers on a non PVC plastic based material, that would do the least harm the environment. Of it's more than two dozen eco-friendly label materials Label Impressions selected it's own FiberStone® tree-free paper for it's water saving message, durability and waterproof properties.
Jeff Salisbury, President of Label Impressions, Inc. states, "Since our FiberStone® is tough, durable, waterproof and water-free we saw it as the perfect sticker material for Surfrider. Most 'green organizations' make the mistake of sending out their message on toxic, petroleum laden Vinyl/PVC labels." Salisbury continues, "We see it everyday- Be Green, Save the Planet, etc… yet all of these stickers are on label materials that leach chemicals into the water table." "FiberStone® is not only nontoxic and Ph Neutral it saves 16,000 of gallons of water per ton produced, versus virgin paper and 9,000 gallons versus recycled paper." says Salisbury.
Michael Stewart , an executive committee member for SF Surfrider chapter says…. "Our local SF Surfrider chapter really strives to 'walk the walk' with all the materials that we put out to the public, because it represents who we are and what we do." Stewart continues, 'For instance, we use recycled paper, source organic cotton for our T-shirts, etc., but the stickers (which everyone loves) were always an issue because it seemed like toxic PVC was the only option. Thanks to the use of Fiberstone, we are now one more step closer to having all of our 'swag' be in step with our values. Jeff and the other folks at Label Impressions have been great to work with' "I'm encouraging all the other local chapters to get their stickers 'on the rocks' too!" states Stewart
Wes Womack, the local SF chapter chairman adds, " It was easy, the stickers look great and were basically cost competitive with the typical toxic PVC kind that we often pick up off the sand during our beach cleanups.", "We are on the front lines to keep plastics from entering the ocean environment where it pollutes and causes harm to sea life." "Naturally it makes sense for us to look for all possible ways to limit our own impacts on the front end." says Wes. "Small steps add up - especially if others follow."
About Surfrider Foundation
The Surfrider Foundation is a non-profit grassroots environmental organization dedicated to the protection and enjoyment of our world's oceans, waves and beaches. Now in its 25th year, the Surfrider Foundation has grown from a small group of dedicated surfers in Malibu, California to a global movement made up of over 50,000 members and 90 chapters worldwide. For more information visit us at http://www.surfrider.org.
About Label Impressions, Inc.
Label Impressions, Inc. (http://www.labelimpressions.com), often dubbed America's Greenest Resource for Labels, Tags, and Flexible Packaging offers FiberStone® among the two dozen or so other eco-friendly label products. As an award winning, FSC Certified and Carbon Neutral label printer in Southern California Label Impressions offers many unique programs such as it's Carbon Free Labels. To find out more information on Carbon Free Printing or FiberStone® Papers please contact Label Impressions at (714) 634-3466 or click on http://www.labelimpressions.com
###