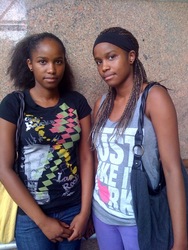 A Million Minutes for Peace
New York, NY (PRWEB) September 8, 2009
Odyssey Networks, the nation's largest coalition of Christian, Jewish and Muslim faith groups dedicated to building bridges of understanding through media, has launched a multimedia campaign to secure one million pledges to pray for peace on September 21-- the United Nations International Day of Peace.
The centerpiece of the campaign-- "A Million Minutes for Peace"--- is an online invitation to pause for one minute at noon on September 21 and pray for peace. Odyssey intends to collect a million of these prayer pledges. The pledge and a list of its signatories will be presented at a ceremony at the United Nations. The Prayer Pledge is being circulated worldwide through over 35 organizations and faith group partners and through Facebook.
Odyssey Networks is supporting the "Million Minutes for Peace" campaign on the Internet and on national television via its Hallmark Channel documentary showcase "Odyssey Networks Presents." Each week through September 20 a different one-hour documentary film about peace-building will be featured. "Odyssey Networks Presents" airs on Sundays at 7 a.m. ET/PT. The documentaries will be accompanied by public service announcements, one featuring messages from young Christian, Jewish and Muslim survivors of current conflicts in Guinea, Liberia, Sierra Leone, and others. Additional videos, many of them produced by the United Nations, are available for viewing at Odyssey's Video Peace Festival (http://www.odysseynetworks.org) , along with blogs from notable peace activists, discussion forums and original webisodes. A special youth-oriented page with the theme "I Pledge Peace" is on Facebook.
Visit http://www.facebook.com/odysseynetworks and http://www.youtube.com/odysseynetworks.
About Odyssey Networks:
Odyssey Networks is the nation's largest coalition of Christian, Jewish and Muslim faith groups dedicated to producing and distributing media that promotes peace and tolerance and addresses issues of social justice. Established in 1987, Odyssey Networks is a service of the National Interfaith Cable Coalition, Inc. For more information visit http://www.odysseynetworks.org
###