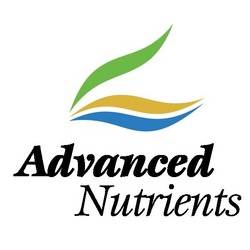 California legalized and taxed medical marijuana, and hydroponics grows the best marijuana
Seattle, WA (PRWEB) September 4, 2009
When Labor Day crowds throng Los Angeles and San Diego beaches this holiday weekend, they'll look up to see a flying marijuana bud on a massive banner along with the words "Want Big, Sugary Buds?"
The in-your-face banner is the brainchild of Michael "Big Mike" Straumietis, co-founder of international hydroponics nutrients manufacturer Advanced Nutrients. His banner is getting lots of air time: it's already flown over San Francisco, Nevada's Burning Man event, and the Seattle Hempfest.
According to Straumietis, the banner is a free speech protest that directly challenges a cadre of "good old boys" who've used waste, fraud and abuse to carry out a hydroponics hijacking of California's multi-million dollar hydroponics marijuana industry.
"California legalized and taxed medical marijuana, and hydroponics grows the best marijuana," Straumietis notes. "But growers, hydroponics stores and hydroponics manufacturers are being throttled by the good old boys' takeover of our industry. I am sick and tired of their hydroponics hijacking!"
Defining the good old boys as a group of hydroponics companies and distributors who collude to ration hydroponics information, deny access to the free market, and interfere with efficient, innovative hydroponics goods and commerce, Straumietis names and challenges five specific business entities that are harming patients, hydro stores and the overall hydroponics industry.
"It's Hydrofarm, General Hydroponics, Technaflora, Botanicare and Sunlight Supply, along with industry magazines such as Maximum Yield," Straumietis says. "Their monopoly tactics are injuring people and scamming our industry."
Straumietis easily reels off specific incidents that illustrate his complaints, including:

The wheelchair-bound multiple sclerosis patient who was literally thrown out of a Bay Area hydroponics store because he wanted to grow legal medical marijuana.
The hydroponics store owner who says the good old boys told him they'd cut him off and put him out of business if he stocked Advanced Nutrients products.
The inventor of hydroponics equipment who recalls when he was asked to pay a "bribe" and other extortionate fees so he would be "allowed" to participate in industry expos sponsored by the good old boys, only to have his participation suddenly prohibited after he paid his money.
"What's really at stake here is the future of California's medical marijuana patients and hydroponics industry," Straumietis says. "Here's our chance to show the world that this plant is medicine when it's grown properly using the right nutrients and equipment. But the good old boys' hydroponics hijacking censors and stiffs the industry so medical marijuana patients have a harder time growing the best medicine."
Straumietis advises beach goers to look up for his bud banner above L.A. beaches on September 6th, and above San Diego beaches on Labor Day.
"Sick and dying Californians deserve a level playing field, the most potent medical marijuana, and a thriving open-minded hydroponics industry that's giving you the information and supplies you really need, when you need it," Straumietis says. "I'm going to keep flying this marijuana bud banner, and keep on exposing the good old boys until they stop their dictatorial interference in the free market for our industry."
###