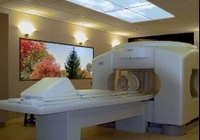 Most businesses have been negatively affected by the economic spiral we're currently experiencing. Therefore, we (Medical Power Systems) would like to take this opportunity to make a positive contribution in the United States and globally
New Albany, IN (PRWEB) September 5, 2009 -
Over the years, many businesses have used Labor Day as a time to discount their products and services during this holiday weekend. Medical Power Systems, a privately owned company based in New Albany, Ind., will recognize the economic and social achievements of workers around the world by offering 15 percent off its medical lighting solutions starting Sept. 5 through Sept. 30.
"As one of the leading independent providers of noise-free, direct current (DC) lighting systems, visual lighting therapy, medical gas enclosures, and main disconnects for magnetic resonance imaging (MRI) and computed axial tomography (CT) scans, we feel it's our duty to reduce our already competitively priced products during an extended period to help offset these tumultuous economic times," said William Heinz, president and CEO of Medical Power Systems.
From large hospitals to small medical facilities, clients rely on and put their trust in Medical Power Systems because of reasonable pricing, coupled with efficient deliveries and installations.
"Most businesses have been negatively affected by the economic spiral we're currently experiencing. Therefore, we (Medical Power Systems) would like to take this opportunity to make a positive contribution in the United States and globally," added Heinz. "Folks deserve more than a weekend to enjoy the savings of our truly innovative medical solutions. So why not give them weeks to explore their options?"
Below is a list of Medical Power Systems' products and a description of each:
DC Lighting - Designed for use in MRI scan suites, Medical Power Systems' DC dimmers and lighting systems are extremely affordable and have a long lamp life. These lighting systems use DC power rather than AC power to prevent electromagnetic interference that affects MRI image quality and other performance issues.
MRI and CT Main Disconnects - Made with same components as brand name units but sold at more affordable rates. Our disconnects are designed for use with GE medical MRI/CT systems. Unit dimensions are 30" x 24" x 8", U.L. approved and backed by 1 year parts and labor warranty.
Medical Gas Enclosures - Built to vendor requirements, our enclosures are made of 12-gauge stainless steel and are used to house medical gas outlets in cathlabs and surgical suites.
Visual Therapy Lighting - Alleviates patient anxiety with beautiful imagery presented on backlit ceiling panels, ceiling art, backlit wall murals, indoor sky ceiling tiles, and LED backlit ceilings for MRI/CT scans and radiation therapy.
For more information, call Medical Power Systems direct at (812) 206-6141 or complete the Contact Us form.
About Medical Power Systems:
Medical Power Systems is one of the leading, independent providers of integrated lighting solutions for medical facilities nationwide. A supplier to medical facilities for more than a decade, Medical Power creates a relaxing environment to help comfort patients before and during MRI and CT scanning procedures. Medical Power also provides noise-free DC lighting systems, MRI and CT main disconnects as well as medical gas enclosures.
Contact:
William Heinz, President & CEO
Medical Power Systems
(812) 206-6141
MedicalPowerSystems.net
###