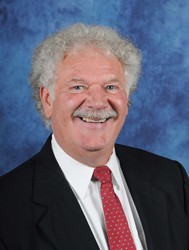 Trout Creek, Montana (PRWEB) September 4, 2009
From its humble corporate headquarters in northwest Montana, TAS Marketing has supplied answering services with products and services for over 30 years. President and Broker, Steve Michaels says that he has gone through the gauntlet of selling answering service products from the first DID (direct inward dialing) system by Candela Electronics in 1979 to the more sophisticated Asterisk* based systems of today called TASterix.
But TAS Marketing's primary business is selling telephone answering service businesses, which to-date adds up to over 370 businesses totaling a whopping $100,000,000.000 worth of sales.
Mr. Michael's background supports his expertise from owning a TAS bureau in Palo Alto, CA to consulting for several TAS Manufacturers. He has been instrumental in hosting national TAS Expos and he also founded the Connections Magazine, the only trade journal in the industry today. Mr. Michael's background generates many calls asking him to do evaluations for businesses and to help owners find new acquisitions for their existing answering services.
Often called the "TAS Guru", Mr. Michael's has done a variety of tasks from selling used equipment to writing answering service articles along with selling multi-million dollar Call Centers. Mr. Michael's also gives advice about legal contracts and other paperwork involving the sale of a telephone answering service business.
Steve Michaels is the Go-to-Guy serving the answering service industry. Mr. Michaels can be reached at (800) 369-6126.
###