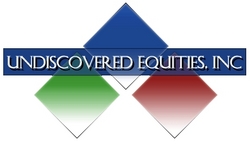 Manas' strategy to farm-out its properties should enable the Company to achieve its projections with minimal capital expenditure requirements
Baar, Switzerland (Vocus) September 5, 2009
Manas Petroleum (OTCBB: MNAP) reports that Cohen Independent Research Group, Inc., an independent research company based in San Rafael, California has issued a comprehensive research report featuring Manas Petroleum and the development of its several major light oil projects all located in proven oil reserve provinces.
Cohen's Manas Petroleum Report features the Company's balanced portfolio of assets and total oil and gas resources as identified by independent valuations and proven seismic exploration is close to 7.4 billion barrels of oil equivalents. Based on current resources and expected commercialization of the Company's prospects from 2010, Cohen forecasts theoretical revenues of $ 2.1 million for FYE 2010, growing to $ 2.4 billion by 2018. "Manas' strategy to farm-out its properties should enable the Company to achieve its projections with minimal capital expenditure requirements," the report states. The short term share price target of $ 1.65 in the report was derived using the multiple-based valuation approach which uses the Enterprise Value-To-Resource ratios. Cohen's report used a Net Present Valuation (N PV) method to arrive at their long-term price target of $ 6.56 using a discount rate of 30%.
"Key value drivers for the Company include a balanced portfolio of assets, focus on established petroleum province, use of modern technology, favorable industry economics, higher profitability, farm-out and optioning strategy and strong management," Cohen's Report states in its "Investment Thesis & Recommendation." The full Manas Petroleum Report is available at: http://www.cohenresearch.com/reports/mnap_08-26-09.pdf
About Manas Petroleum:
Manas Petroleum is an international oil and gas company, focusing on activities in South-Eastern Europe, Central Asia and South America. In Albania, Manas has developed a large exploration project with a total resource potential (P50) of 3 billion barrels (Gustavson, 2008). Four blocks are now drill-ready. The council of ministers recently ratified the production-sharing contracts on two blocks to DWM Petroleum, a subsidiary of Manas. A 51-101 compliant estimate is now being prepared. In Kyrgyzstan, Manas has signed a $ 54 million USD farm-out agreement with Santos LTD ADR, covering its 1.2 billion barrels in place (Scott Pickford, 2005). Drilling is currently underway. Manas' development of its license in Tajikistan is now covered by an option farm-in agreement with Santos LTD ADR, where a seismic program has recently been completed. In Chile, Manas and its U.S. partner, IPR, farmed out a large natural gas exploration project to a consortium of local operators. In Mongolia, the Company recently completed a Phase 1 geological program, defining structural trends with potential petroleum accumulations. A seismic program is currently underway. Details of these projects are located on the Company's website: http://www.manaspete.com.
Undiscovered Equities is currently offering a complimentary trial subscription. To view the full report on Manas Petroleum visit: http://www.undiscoveredequities.com
Undiscovered Equities is a leading provider of equity research on high impact oil and gas exploration projects. Our services include research analysis on the energy and precious metals markets, news and financial data, market commentary and the Undiscovered Equities newsletter. Undiscovered Equities' staff of small cap investment professionals are dedicated to providing the investment community with the tools and avenues necessary to capitalize on the energy boom, invest their money wisely and build wealth. To view our newsletter on a complimentary trial basis and take advantage of our other services go to http://www.undiscoveredequities.com and join our email list on our home page.
disclaimer: http://www.undiscoveredequities.com/disclaimer.html
# # #