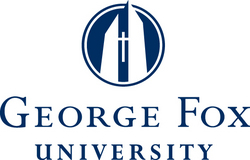 Negotiations 101: How to Drive an Effective Win-Win Deal
Newberg, Ore. (Vocus) September 9, 2009
George Fox University's School of Management invites the public to a free workshop, "Negotiations 101: How to Drive an Effective Win-Win Deal," scheduled from 7 to 9 a.m. Friday, Sept. 18, in Room 155 of the university's Portland Center near Tigard.
Guest Jim Cross, a George Fox MBA alumnus, will address pertinent aspects of negotiation and dispel the notion that negotiations have a "win-lose" outcome. Effective negotiators know that long-term success is measured by "win-win" outcomes. Grounded in communication, these outcomes occur when negotiations bridge the gap of false information and miscommunication -- skills especially needed by managers and leaders of complex organizations today.
Cross is a contracts and negotiations manager for Intel Corporation's Global Indirect Procurement organization. Cross's global organization leads negotiation teams on strategic supply chain engagements. He has worked in global supply chain management for more than 14 years and has been at Intel Corporation for 10 years.
Attendees will learn about negotiating, and in so doing improve their personal communication in a positive way that fosters "win-win" outcomes in all aspects of life.
To R.S.V.P., visit the university's School of Management site at som.georgefox.edu.
The session is the first this fall in a quarterly speaker series hosted at the Portland Center, located at 12753 S.W. 68th Ave., in Portland. The series invites leaders from the business community to speak about topics of pressing concern. Thus far, the series has hosted sessions on organizational change, servant leadership and the power of human resources.
The George Fox University School of Management offers two graduate programs: Master of Business Administration and Doctor of Business Administration. George Fox MBA part-time classes are offered in Portland, Ore., and Boise, Idaho, while full-time George Fox MBA classes are offered in Newberg, Ore. Doctor of Business Administration classes are offered in Newberg, Ore., as well. Both graduate programs emphasize intellectual, social, and spiritual growth in a learning community dedicated to developing leaders and managers to be servants for the world.
George Fox University is ranked by Forbes as one of the top 100 colleges in the country and highest among Christian colleges. George Fox is the only Christian university in the Pacific Northwest classified by U.S. News & World Report as a national university. More than 3,300 students attend classes on the university's campus in Newberg, Ore., and at teaching centers in Portland, Salem and Redmond Ore., and Boise, Idaho. George Fox offers bachelor's degrees in more than 40 majors, degree-completion programs for working adults, five seminary degrees, and 12 master's and doctoral degrees.
###