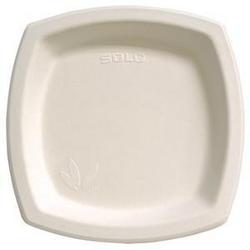 Whether looking to green a small sandwich shop or a 100,000 seat sports stadium, FoodBizSupply.com is on hand with an earth friendly alternative solution.
New York, NY (PRWEB) September 8, 2009
Green Choice Vendors Distribution, a wholesale distributor of sustainable products and packaging for food service, proudly announces the launch of their online store FoodBizSupply.com. Armed with what can be considered the largest selection of sustainable food service supplies on the web along with personalized customer service, FoodBizSupply.com aims to help buyers go green in a practical and affordable way.
FoodBizSupply.com offers a one-stop-shop for 300+ biodegradable and compostable products made from natural renewable resources, like sugarcane bagasse, bamboo fiber and corn. Unlike Styrofoam and petro based plastics, FoodBizSupply.com products are biodegradable with 70% being compostable. Their plant based offerings combined with biodegradable polymers create products that help reduce the impact on the environment in absolute carbon footprint terms.
"At FoodBizSupply.com, our team is on constant search the world over to introduce ZERO Waste bio-based products that will have a positive impact on the environment and our customers' bottom line."
FoodBizSupply.com product range includes straws, hot and cold cups, plates, bowls, trays, cutlery, take-out containers, deli and sushi containers, soup cups, catering trays, paper products, bags, cleaning supplies and more. FoodBizSupply.com carries innovative products by leading brands including Bare by Solo, Clorox Green Works, EATware, Bioplus EARTH, Gojo, Tork, and Solut!, just to name a few.
FoodBizSupply.com was founded with a dual business goal in mind: to empower food service operators to reduce waste and make their own businesses more successful in the process. In this pursuit, they offer a low one-case-minimum allowing both commercial and individual buyers to go green without the hassles of typical distributor spend requirements. New products are researched and tested to provide clients the best options available. Live assistance is on standby to help buyers find the right green solutions and make educated purchasing decisions. FoodBizSupply.com is also outfitted to help clients promote their brand responsibly through their custom printing program.
FoodBizSupply.com ships nationwide and offers bulk order discounts. Volume buyers can enjoy even greater savings with container load ordering on popular items like sugarcane bagasse cafeteria trays.
"Whether looking to green a small sandwich shop or a 100,000 seat sports stadium, FoodBizSupply.com is on hand with an earth friendly alternative solution."
Join FoodBizSupply.com in the move toward ecologically responsible food service by shopping online at FoodBizSupply.com or by calling 888-740-8831.
About Green Choice Vendors Distribution LLC
Green Choice Vendors is a dynamic eco-centric food service products and packaging distributor headquartered in New York with additional warehousing in Los Angeles and Chicago. Green Choice Vendors serves restaurants, delis, coffee shops, bakeries, catering services, hotels, bars, event venues, cafeterias, public spaces, corporations and others looking to gain a sustainable edge.
# # #