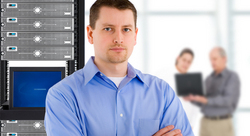 Miami, FL (Vocus) September 14, 2009
According to CBT Planet, students attending a SQL 2008 boot camp should arrive prepared for hard work and an intensive training experience not unlike the military's basic training. These courses are not for the faint of heart. The typical boot camp starts early in the morning and extends into the evening with students working on their studies the entire time with just a few short breaks. Certified instructors conduct classes, give lectures, and demonstrate complex SQL Server tasks before students are released into the learning lab for hands-on practice.
The pace of a SQL Server boot camp is fast and grueling. Students must learn a great deal of information in a short time period which requires accelerated teaching methods, an extensive curriculum, and hard work on each student's part. While boot camp training isn't for everyone, it does have its appeal. These camps allow students to focus their efforts on specific SQL Server tasks, mastering each one before moving to the next. In just a few days, students have skills that would have taken months of on-the-job practice to master. In addition, IT certification camps, such as the MCITP Database Administrator boot camp, closely adhere to the exam's objectives. By focusing on certification objectives and honing their skills in an intensive, boot camp environment, exam candidates leave the camp fully ready to earn their certifications.
In fact, CBT Planet's boot camps are held in state-of-the-art computer training facilities with onsite testing available. After learning, practicing, and preparing for certification, students are able to take their certification exams onsite and earn their credentials before returning home. CBT Planet even provides test vouchers and guarantees certification with its boot camps.
The new SQL Server boot camps are offered in Sarasota, Florida and Atlanta, Georgia and are priced using an all-inclusive price package that includes airfare, lodging, course materials, exam vouchers, and meals (breakfast and lunch). IT professionals looking to become MCTS or MCITP certified in SQL Server 2008 or who want to learn about database administration and development with SQL Server have one more training option thanks to this addition to the CBT Planet boot camp schedule.
About CBT Planet Section:
CBT Planet is an enterprise training company that provides IT and business professionals with a variety of training options. Courses provided by CBT Planet include everything from certification boot camps to soft skill, computer, and IT training in various formats such as distance learning, e-learning, computer based training, online video courses, and onsite training. CBT Planet serves organizations and individuals alike, helping all students reach their full potential through quality training programs.
Contact:
John Paul Fernandez
AVP Business Development
CBT Planet
Contact Phone Number: 1-866-718-7246
http://www.cbtplanet.com
# # #