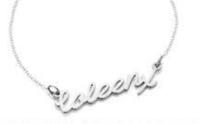 United Kingdom (PRWEB) September 9, 2009
Fashion icon Coleen Rooney has partnered with Argos to launch her second exclusive jewellery and watch range. Following a successful launch with 20 pieces in January, Coleen was briefed by Argos, the UK's number one jewellery and watch retailer, to produce a number of new collections aimed at stylish young women providing fashion focused looks at affordable prices.
Coleen has been working with buyers and suppliers to direct her own collections, choosing and developing the styles and pieces she likes best. Coleen's brand new collections for the high street chain are available in the new Argos catalogue and features on-trend jewellery pieces and watches.
The new collection contains four 'must-have' looks incorporating the latest styles and trends: One of Coleen's favourites is the Cage Range as this is the collection that represents her the most. Coleen prefers to wear gold at night and the items are unique as the cage detail is made up of tiny hearts making them a really stylish design.
The sophisticated Pearl Range includes a long-length multi-strand necklace and a matching bracelet, ideal for the 'ladies that lunch' look. Coleen wears pearls all the time and her inspiration comes from actresses like Audrey Hepburn during the classic Hollywood era.
The Black Enamel Floral Range features florals inspired by Chanel, one of Coleen's favourite designers. The collection includes a bracelet, necklace and ring in black enamel and Coleen loves the range as it represents designer fashion but at great value prices that you would expect from Argos.
Coleen has also included a Name Necklace in her collection as they are getting more popular and it is something that can be worn during the day and carried through to the evening.
Finally, Coleen has extended her successful watch collection by four timepieces. She loves the over sized faces and the diamond incrusted watch is her favourite as it is fashionable but still great value for money.
All the items in Coleen's range will be sold in a stylish 'Coleen X' pink and black gift box. The collection is available in-store and online* at Argos.co.uk, priced from £16.99 to £49.99.
For more information, images or samples please contact the Argos press office team on 020 7922 8111.
How to shop:
Argos makes shopping easy. Customers can shop from home, by phone or online at http://www.argos.co.uk. The Check and Reserve service ensures the products are in stock before you go and pick them up. Check the website for up to date prices and offers. Also, log on to read customer reviews of the products to see how other people rate them. Complete flexibility to suit you.
About Argos:
Argos is a unique retailer recognised for choice, value and convenience. It sells general merchandise and products for the home from over 700 stores throughout the UK and Republic of Ireland, online and over the telephone. In the last financial year, Argos sales were £4.3 billion.
Argos serves over 130 million customers a year through its stores. On average, 18 million UK households, or around two thirds of the population, have an Argos catalogue at home at any time.
Argos expects to add around 20 stores this year. Its internet site, http://www.argos.co.uk, was the most visited high street retailer online in the UK in 2008.
###