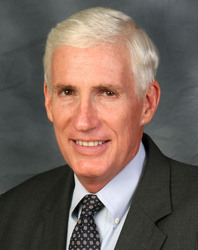 The firm welcomes Scott back with open arms
Austin, TX (Vocus) September 10, 2009
Andrews Kurth LLP is pleased to announce that Judge Scott A. Brister has joined the firm as a partner in the Austin office. In addition to leading the firm's Appellate Practice Group, Brister will focus his practice on all aspects of Litigation and Alternative Dispute Resolution.
Brister is the second high-profile litigation partner in the Austin office that the firm has added in recent months. In May, the firm hired David Whittlesey, president-elect of the Austin Bar Association. This marks Brister's second tenure with Andrews Kurth, having practiced in the Litigation section of the firm's Houston office from 1981 to 1989.
"The firm welcomes Scott back with open arms," says Bob Jewell, Managing Partner. "I'm delighted to add his experience and sound judgment to our Litigation section and to our Austin office."
A native of Waco, Texas, Brister first was appointed to the Supreme Court of Texas in 2003 by Governor Rick Perry, and was later elected to an additional six-year term on the state's highest court. Prior to his elevation to the Supreme Court, he served as a district court judge in Harris County, a justice on the First Court of Appeals in Houston and Chief Justice of the Fourteenth Court of Appeals in Houston.
Board Certified in Civil Appellate, Civil Trial and Personal Injury Trial Law by the Texas Board of Legal Specialization, Brister earned his law degree from Harvard Law School in 1980 and his undergraduate degree from Duke University in 1977. Following law school, he served as a briefing attorney for Chief Justice Joe Greenhill of the Texas Supreme Court in 1980 and 1981.
Brister joins an Appellate Practice Group whose members also served as judicial clerks before beginning private practice. At the partner level, all are certified by the Texas Board of Legal Specialization.
"The outstanding Litigation practice and all the terrific lawyers at Andrews Kurth made this an easy decision," said Brister. "When I decided it was time for a change, returning to the firm was the right thing to do."
About Andrews Kurth LLP
For more than a century, Andrews Kurth has built its practice on the belief that "straight talk is good business." Real answers, clear vision and mutual respect define the firm's relationships with clients, colleagues, communities and employees. With 400 lawyers and offices in Austin, Beijing, Dallas, Houston, London, New York, The Woodlands and Washington, DC, Andrews Kurth represents a wide array of clients in multiple industries. For more information about Andrews Kurth, please visit andrewskurth.com.
###