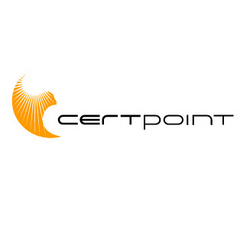 Mobile learning technology can empower anyone, anywhere, to access knowledge when they need it, in the palm of their hand.
(PRWEB) September 9, 2009
CERTPOINT Systems™, a leading international provider of integrated enterprise learning solutions, today announced the publication of its new white paper on mobile learning (m-learning). Driven by the availability of smart phones such as the iPhone, m-learning is becoming increasingly important with organizations needing to train distributed workforces. The white paper outlines how to make mobile learning a success at individual and organization level.
Exploring the technologies behind mobile learning, the white paper examines why mobile learning has now reached a tipping point in adoption, driven by the increasing functionality of smart devices and the growing sophistication of users. The power of m-learning, according to the paper, is that as well as formal learning it supports informal learning, for example, through social networking.
Published today, Making mobile learning work is available at http://ow.ly/o2ew. Mobile learning is far more than just another delivery mechanism for e-learning courses, points out CERTPOINT Systems CEO Ara Ohanian. "Mobile learning technology can empower anyone, anywhere, to access knowledge when they need it, in the palm of their hand."
To mark the launch of the white paper, CERTPOINT Systems' director of mobile technologies Fahad Aziz will present a free, public webinar on Thursday 10th September 2009 at 12:00 pm British Summer Time (GMT +1 hour). 'Making the most of Mobile Learning' will be run in conjunction with the Learning and Skills Group, and tackle the key issues in how to make mobile learning a success. To attend this free, public webinar, visit: https://gogreen.webex.com/gogreen/onstage/g.php?t=a&d=845133003 and use the password Lsg2009.
CERTPOINT Systems provides m-learning as an additional module to the CERTPOINTVLS, a fully-integrated global learning platform. It is device-independent, capable of providing mobile learning on phones from Nokia, HTC, Blackberry and Palm as well as the iPhone, and on all major mobile operating systems including Symbian, Apple, Windows Mobile and Android, the Linux-based open platform.
About CERTPOINT Systems Inc.
CERTPOINT Systems Inc. provides an all-in-one global learning platform called [CERTPOINTVLS™ to manage talent, deliver knowledge, and track business results.
Global leaders like Toyota, L'Oréal, Honda, John Crane and Black & Decker use CERTPOINT's solution to arm their employees and partners with the knowledge they need to win and retain customers. The software is multilingual, integrates an LMS/LCMS, Authoring, Reporting, Mobile Delivery and Web 2.0 Collaboration. It quickly drives productivity across the extended enterprise (deep into sales and service channels). It is easy to use, rapid to deploy and cost effective.
Founded in 1996, CERTPOINT is used by more than 1,000 organizations in over 40 countries and languages. Please visit http://www.certpointsystems.com.
CERTPOINT Systems, the CERTPOINT logo and CERTPOINT VLS are trademarks or registered trademarks of CERTPOINT Systems Inc. and/or its affiliates in the United States and/or other countries. Other names may be trademarks of their respective owners.
This press release was distributed through eMediawire by Human Resources Marketer (HR Marketer: http://www.HRmarketer.com) on behalf of the company listed above.
# # #