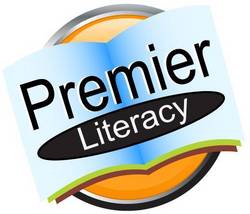 means that use of literacy tools such as these is more important than ever.
Joliet, IL (PRWEB) September 11, 2009
Premier Literacy announces the release of Version 11 of their Premier Literacy Suite (formerly Accessibility Suite) of software literacy tools.
Kenneth Grisham, President / CEO, elaborates, "For over 7 years, Premier Literacy has continued to bring true innovation to the field of literacy technology. Our reputation is built on creating robust products that are easy to use without forcing individuals into cumbersome proprietary environments while offering the most cost effective licensing options available anywhere. Premier Literacy tools empower individuals, allowing them to read, write and study more effectively in order to keep up with the literacy demands of today's classroom and job market. Version 11 is the next chapter in our ongoing legacy to improve literacy for everyone. The rapid evolution of "digital literacy" means that use of literacy tools such as these is more important than ever."
Premier Literacy's continuing commitment to standardization ensures our products work with the common file formats found in education and the work place, such as Microsoft Word documents, TXT, RTF, HTML, PDF and audio formats such as MP3 and WAVE. These tools are designed to work with other standard applications, such as email programs, word processors and web browsers. The Premier Literacy Suite is literally an entire portfolio of reading, writing and study tools. The applications are all "task specific", with each being optimized to assist individuals with a broad spectrum of literacy activities, making it genuinely possible for individuals with a wide range of learning styles to be more productive.
Overall, the Premier Literacy Suite Version 11 is comprised of 14 different applications to help all levels of readers and learning styles. Included in each Premier Literacy Suite are:

Universal Reader Plus
PDF Equalizer ML
Ultimate Talking Dictionary
Talking Word Processor
E-Text Reader
Text To Audio
Premier Internet Toolbar
Talking Calculator
Scan And Read Pro
Text Cloner Pro
Magnify It
Premier Predictor Pro
PDF Builder
Talking Checkbook
Some of the highlights of Version 11 include:

Premier Internet Toolbar to transform the entire experience of using the Internet on all websites
Ability to read Flash files with Universal Reader Plus (helpful for reading online books in Flash format)
High-speed highlighted text extraction with enhanced output options
Summarization of text available in English, Spanish and French
Additional 50,000 sample sentences combined with definitions in the Ultimate Talking Dictionary
Improved graphic interface design and functional navigation across all applications
More new training videos integrated into each tool making it easy to master all new features
Forward compatibility with Windows 7 with its expected release later in 2009
The single-user price for the Premier Literacy Suite is $399.95. The Premier Literacy Suite can be purchased separately or licensed to schools and organizations making it possible for ALL students and faculty to have full access to true literacy productivity technologies. For more information about the Premier Literacy Suite, please visit our website http://www.readingamdeez.com or contact us at:
Premier Literacy
1309 N. William St.
Joliet, IL 60435
Phone: 815-927-7390
###