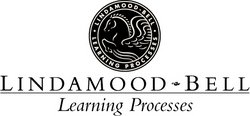 As schools open their doors all over the country, we are ready to help children succeed
San Luis Obispo, CA (PRWEB) September 9, 2009
As state budget cuts to public schools force officials to hand out pink slips and slash programs, teachers all over the country are feeling added pressure to teach more with less. In many schools, classroom aides have disappeared, classroom size has increased, and the No Child Left Behind mandate continues to put added demands on both regular classroom teachers and resource teachers. Parents of students with academic difficulties may want to seek outside help but feel they can't afford it. Lindamood-Bell Learning Processes, with its highly acclaimed programs and research-based techniques, is now offering parents more affordable choices.
"As schools open their doors all over the country, we are ready to help children succeed," said Kimberly Linson for Lindamood-Bell. "We want parents to know that while our one-to-one, time-intensive programs are still available, we've created a number of alternative service models that will help meet the financial and scheduling needs of families during these current economic challenges."
Based in California, but with 43 centers in 19 other states (plus England and Australia), Lindamood-Bell has been teaching children and adults to read and comprehend since 1986. Where traditional literacy methods fall-short, Lindamood-Bell's instruction is based on a theory of cognition, and addresses the global needs of all learners to develop the underlying skills for good reading, spelling, comprehension, and math.
"A diagnostic learning evaluation is required before instruction begins," said Linson, "so we can be sure that each student will be matched with the most effective approach. We know that even testing can be a big financial commitment, so we are offering a Fall special that reduces our usual rate by half. So testing that used to cost $645 is now only $295."
To help make their regular instruction more attainable, Lindamood-Bell is offering a fall special of 20% off for the first two weeks of instruction that begins before October 5th. Instruction for small groups of from two to five students with similar learning profiles is also being offered at greatly reduced rates.
Other services include a unique Academic Preparation course, Academic Enrichment, Kindergarten Boost, follow-up instruction, and an afterschool application course called Homework Matters™.
"We believe that every child can succeed in school," said Linson, "and we want to give parents every chance to help their children make the most of their education."
For more information, call 1 (800) 233-1819 or the Lindamood-Bell Learning Center nearest you.
###