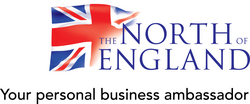 Toronto, ON (Vocus) September 10, 2009 -—
For the first time, officials from the North of England film industry will be attending the Toronto International Film Festival, September 10 – 19, in Canada, along with their Regional Screen Agencies, to showcase the region's world-class film facilities and to meet with filmmakers, distributors and studios to discuss the resources and opportunities available in the Northern region of the United Kingdom.
The UK is no stranger to film production. Films produced by the UK make up 8.5 percent of the total $2.2 billion in cinema profits worldwide. In 2007 alone, 112 feature films were produced in the UK. In the last eight years, 31 of the top 200 box office films were based on stories and characters created by British writers (the Harry Potter films, The Lord of the Rings Trilogy, The Chronicles of Narnia, Pride & Prejudice and 007, to name a few).
The Northern region of the UK (North of England) has established itself as a hot spot for the production of and as a filming location for many of these stories, as well as notable recent features including the Harry Potter films (Warner Brothers & Heyday Films), Across the Universe (Revolution) and Miss Potter (Phoenix Pictures, BBC Films and the UK Film Festival).
Two Regional Screen Agencies manage the film industry for the western and eastern regions in the North of England. Northwest Vision and Media works on behalf of the digital and creative industries in the Northwest of England and Northern Film & Media is the Regional Screen Agency for the North East of England. Both agencies offer support to filmmakers in a number of ways, including direct support of projects; professional and non-professional training; and by arranging a wide range of finance services, workshops and seminars, screenings and networking events. Most recently, Northern Film & Media launched the region's first content fund for film, TV, games, interactive media and music. More than 400 productions come to the region each year.
Strategic film and media hubs are peppered throughout the North of England to help connect contributors to the region's creative, digital and media industries. The Sharp Project, located in East Manchester, provides a 250,000 sq. ft. facility for film and television, along with a collaborative digital environment focused on animation, CGI and visual effects. The Sharp Project aims to provide a center for the Sharp Virtual Super Studio, the UK centre for the digital animation and visualization industry.
MediaCity:UK is a $6 billion-dollar media hub that will provide the networking and infrastructure necessary for content producers, developers, media broadcasters, technology and online providers, financial investors and top-notch talent to build and maintain successful businesses. The site also provides access to next generation film, TV and converging media technology tools and facilities all on one site. MediaCityUK also maintains direct connectivity with world-renowned Pinewood Studios.
The North of England Inward Investment Agency is co-hosting a UK@TIFF reception with the UK Film Council at this year's event. This exclusive event is by invitation only and will showcase the UK's talent and allow the U.S. and Canadian industry exclusive access.
North England Inward Investment Agency
The North England Inward Investment Agency is a British Government-funded consultancy and UK-based inward investment agency whose role is to advise and assist North American companies considering UK/European expansion. Their services are free and confidential and include the provision of information on a wide range of important issues such as: market feasibility studies, business plan support, site selection, potential procurement of financial assistance/public grants, taxation issues, work-force training and recruitment, supply chain opportunities, skills availability, labor costs and regulations, market data, links and collaborations with Universities, introductions to key professional services and regulation advice.
###