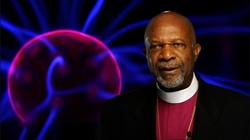 After years in development, we are excited to make this product available
Grand Rapids, MI (PRWEB) September 10, 2009
Baker Publishing in association with Lifetogether Publishing, releases the Deepening Life Together series; eight new Bible Studies built on the five Biblical purposes: connecting, growing, developing, sharing, and surrendering.
According to Rick Warren, the Lifetogether series is "the first small group curriculum built completely on the purpose-driven paradigm."
Designed to help believers grow deeper in their relationships with God and others, each study is taught by dynamic and inspirational teachers with commentary by scholars and special guests from leading Christian colleges and seminaries.
"After years in development, we are excited to make this product available," says Jack Kuhatschek , Executive VP and Publisher at Baker Publishing. "God has produced amazing results in churches and people's lives through the Lifetogether curriculum."
With over 2.5 million copies sold world-wide, Lifetogether is a leading producer of small group curricula. Their time-tested and proven techniques work exponentially in starting or sustaining small group ministries and improve fellowship, discipleship, ministry, evangelism and worship.
After watching the 15 minute teaching segment on the DVD, the group goes through the discussion guide. Designed to encourage group participation, accountability and application of the material, features of the Bible study guides include: Leader Notes, Spiritual Assessments and forms to chart and tract spiritual growth.
For even deeper growth, study guides include a 6-day "mini" journal section called Reflections. This 3 to 4 page mini journal helps each participant "read and react" to passages of Scripture throughout the week.
A unique selection of Old Testament books, New Testament books and topical Bible studies, the series spans 52 sessions (an entire year's worth of curriculum) and includes videos and Bible studies on: Acts, Ephesians, John, Romans, Revelation, Parables, the Promises of God, and Praying God's Way.
Video sessions include content by: Clint Arnold PhD, Ray Bentley, Ken Berding PhD, Lynn Cohick PhD, Scott Duvall PhD, Jim Garlow PhD, Gene Green PhD, Andrew Hill PhD, Moyer Hubbard D.Phil, Allen Hultberg PhD, John Hutchison PhD, Joanne Jung Ph.D, Dennis Keating M.Div, Craig Keener PhD, Jon Laansma PhD, Mike Meeks, Doug Moo PhD, Bishop George McKinney PhD, Nick Perrin PhD, Bob Saucy ThD, Ben Shin ThM, Greg Sidders ThM, Mark Strauss PhD, David Talley PhD, Erik Thoennes PhD, Daniel Watson PhD, and Ken Way PhD.
"I am pleased to be a part of this project's development," says Mark Strauss PhD, Scholar Editor and teacher. "The video teaching is inspirational and beautifully edited with graphics and scholarly content."
Included on the DVD are songs by renowned worship leader, Terry Clark. With the lyrics clearly displayed on the screen, the choreographed worship will help people join in songs of worship easily, thus enabling this vital role in a healthy small group community.
The Deepening Life Together Series is available in Christian bookstores and online at Deepening_Lifetogether_Website
About Baker Publishing
Baker Publishing Group publishes books that represent a historic Christian worldview, express the concerns of the Christian faith, and reflect its diversity. Founded in 1939, today Baker Publishing Group is composed of six divisions, each reflecting a unique segment of Christian publishing. These divisions are Bethany House Publishers, Revell, Baker Books, Baker Academic, Chosen Books, and Brazos Press. Baker has also distributed Cambridge University Press Bibles in North American since 1991. Based in Grand Rapids, Michigan, Baker Publishing Group is one of the world's largest publishers of Christian books. For more information, please visit http://www.bakerpublishinggroup.com
About Lifetogether Publishing
Lifetogether Publishing is a leading producer of small group curriculum and custom campaigns for churches. Committed to helping churches start and sustain vital small group ministries that allow participants to share life together and create a positive impact on their communities, Lifetogether is helping bring purpose to life. Lifetogether_Website
For additional information on the Deepening Series, contact Sue Doc Ross 619-733-8980
###