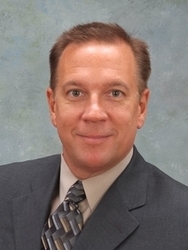 Considering the vast national network of registered investment advisors (RIAs) conducting their business with CSTC, and their interest in partnering with an independent recordkeeper, it makes great business sense for ExpertPlan to offer the company as a custodial option
East Windsor, NJ (PRWEB) September 10, 2009
ExpertPlan, the leading provider of private label recordkeeping plan solutions, announced today that it has created a new trading platform with San Francisco, CA-based Charles Schwab Trust Company (CSTC). Under the partnership, CSTC will perform custody, trust, and clearing services in conjunction with ExpertPlan's retirement plan recordkeeping and administration services.
As a result of the new agreement, ExpertPlan will now be offering to Schwab advisors, as well as their affiliated partners, the ability to trade through CSTC. In addition, ExpertPlan, which has traditionally worked with registered representatives, will now be able to form stronger alliances with fee-based advisors and registered investment advisers (RIAs), a distribution channel well-serviced by CSTC.
"Considering the vast national network of registered investment advisors (RIAs) conducting their business with CSTC, and their interest in partnering with an independent recordkeeper, it makes great business sense for ExpertPlan to offer the company as a custodial option," said Tom Zgainer, senior vice president of sales and business development.
Several representatives from ExpertPlan including Zgainer, Julian Onorato, CEO; John Farmakis, Executive Vice President of Sales, Marketing and Business Development; and Stacey Caserta, Vice President, Marketing and Business Development, will be attending the Schwab IMPACT 2009 conference in San Diego, CA September 13-16, 2009 (booth 1023).
About ExpertPlan
ExpertPlan Inc., headquartered outside of Princeton, NJ, is the premier provider of private-labeled recordkeeping solutions to asset management firms, TPAs, RIAs, broker dealers, insurance companies, CPAs, payroll companies and banks that serve 401(k) and other defined contribution plans. The firm's scalable recordkeeping solution can be customized to fully integrate with a client's business and distribution models.
For numerous consecutive years, including 2009, ExpertPlan has been recognized as a leading provider of retirement plan services by PLANSPONSOR, PLANADVISER, and CFO.com and ranked high in the Inc. 5000 and Philadelphia 100 lists of rapidly growing companies. ExpertPlan was one of the first U.S. recordkeepers to receive the CEFEX (Centre for Fiduciary Excellence) certification and is one of the thirteen original members of CIKR, the Council of Independent 401(k) Recordkeepers. CIKR is sister organization of ASPPA, the American Society of Pension Professionals and Actuaries.
# # #