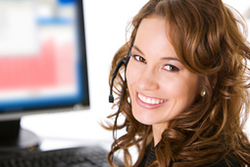 (PRWEB) September 12, 2009
Englishtutorials.net is giving 20 percent discount coupons on all English lessons by referring friends!
In order to learn English from Englishtutorials.net, all that is required is Skype and a headset. Students can choose from any of the online courses available. In addition, classes can be scheduled anytime, any day. The different courses available are include Business English, General English, or Kids English. Englishtutorials.net has customized lessons for students of all ages, level, and profession.
The method of teaching is simple and quite effective. In addition, students are allowed to practice speaking at their own pace and time. The class is always conducted one on one with the teacher in order to achieve maximum results. The tutors at Englishtutorials.net are all graduates of a four-year course and have at least two years of teaching experience.
Englishtutorials.net will assess and record a student's needs and performance regularly. The teacher targets the student's weaknesses by giving more practical exercises and immediately correcting grammatical mistakes. The student will also get more exposure to the language through Englishtutorials.net's Web site.
At Englishtutorials.net, a student can learn how to converse in English, learn how to pass a job interview, learn how to ace English exams, and even find friends who like English. Two different programs available are fast track and full course. The fast track program is ideal for those students who are studying for an upcoming exam or rushing to prepare for an interview. It also works as a refresher course for those who want to improve their English. The full course program also helps students study at their own pace. This intensive program will provide students with enough time to review and master each topic.
Englishtutorials.net is offering discounts and referral programs on its Web site. Students can receive 20 percent off on the price of the course selected with a promotional coupon. In addition, a "refer a friend" program is also available. As per the program, if a student refers a friend, relative, or family member to Englishtutorials.net's school and he or she enrolls in any of the programs, the student will automatically receive the 20 percent discount coupon.
http://www.englishtutorials.net
# # #