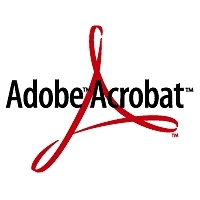 Closing an office because of a flu outbreak, or for any unplanned event, is probably a lot more expensive than we think
Toronto, Ontario (PRWEB) September 11, 2009
New Toronto Group today announced a live training seminar in Toronto for Acrobat Connect Pro, a leading web conferencing and e-learning solution from Adobe Systems Incorporated. A focus of this seminar will be implementing Connect Pro to keep businesses running in case of an H1N1 flu outbreak or other events that prevent face-to-face interaction of business colleagues. Adobe Acrobat Connect Pro enables remote workers to communicate and collaborate effectively, all through secure instant access requiring no software downloads.
"Closing an office because of a flu outbreak, or for any unplanned event, is probably a lot more expensive than we think," says Dr. Tim Moody a Co-Founder of New Toronto Group. "Fortunately, the tools are there for companies to minimize the impact of unexpected closures - all they need to do is learn how to use the tools and ConnectPro is one of the better ones."
As experts predict a second wave of H1N1 this fall, North American business must prepare for the potential disruptions and challenges of having their employees unable to come in to work.
"Even if a company's employees are uninfected, outbreaks elsewhere can affect their ability to go to work," says Dr. Moody. "If there are school closures, parents may need to stay home - our seminar will show managers and supervisors how to continue to communicate and collaborate with remote stakeholders, regardless of where they are."
The first of New Toronto Group's Adobe Acrobat Connect Pro Seminar series is scheduled for Wednesday, September 30, 2009, between 9 a.m. and 11 a.m., in the Temagami Room of the Macdonald Block at 77 Wellesley Street West. Additional seminars are scheduled for November 3 and November 10, 2009.
Adobe Acrobat Connect Pro is a web conferencing solution that allows users to instantly communicate and collaborate with up to 2500 participants.
About New Toronto Group:
Mississauga-based New Toronto Group provides specialty software services to clients ranging from small and medium-sized enterprises to Fortune 500 and Global 2000 companies. NTG also offers education and training solutions for all of the technology components they work with.
For More Information, Please Contact
Rick Palmerio
New Toronto Group
905-283-0612
rickp (at) newyyz.com
###