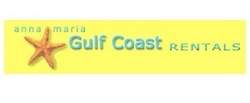 We are simply thrilled to offer such incredible Fall savings to our guests. Anna Maria Island is breathtaking every month of the year, but Fall is an especially relaxing and fun time to enjoy our tropical paradise. With our new lower prices on select rental properties, now even more families and couples can experience the beauty that Anna Maria Island offers
Holmes Beach, Florida (PRWEB) September 11, 2009
Leading Anna Maria Island vacation rental firm, Anna Maria Gulf Coast Rentals, recently announced it is relocating its corporate offices and also providing customers with added savings through an exciting Fall promotion.
Due to significant growth over the past decade, Anna Maria Gulf Coast Rentals recently relocated its offices to accommodate its growing staff and wide customer base. The firm's new, spacious offices at 3340 East Bay Drive, Holmes Beach, FL are now more conveniently located, providing easier access to vacationers looking to take advantage of incredible Anna Maria vacation rental opportunities.
"At Anna Maria Gulf Coast Rentals, we are passionate about what we do, and our new more high profile location gives us an even greater opportunity to better serve our clientele. Our love for Anna Maria Island first began when we were vacationers ourselves, so we understand the magical appeal that draws people back year after year. Our staff strives to make each vacation as comfortable as possible for our clients, and now with our new, more spacious offices we can provide an added level of convenience and service to our guests," says Bill Burnley, owner of Anna Maria Gulf Coast Rentals.
In addition to the convenient location of its new corporate offices, Anna Maria Gulf Coast Rentals is offering even greater incentives for guests to reserve Anna Maria rentals this Fall. As one of the leading vacation rental firms on the island, Anna Maria Gulf Coast Rentals has announced a special Fall promotion of 20% off selected properties. With the reduced pricing, guests can enjoy all that the beautiful island has to offer, such as exploring its four unique beaches, fishing on the pier, shopping downtown and more, at an even greater savings.
Unlike competitor firms who focus on both rental and real estate sales, Anna Maria Gulf Coast Rentals specializes in providing only rental properties, including annual rentals. By focusing solely on rentals, the firm is able to offer superior customer service to its guests to help them select the best rental properties to meet their vacation or annual rental needs. As a result, Anna Maria Gulf Coast Rentals has become one of the most respected rental providers on the island, which is why so many owners entrust them with their island properties. The firm's high standard of excellence has helped it build the widest selection of premier rental properties on Anna Maria Island.
"We are simply thrilled to offer such incredible Fall savings to our guests. Anna Maria Island is breathtaking every month of the year, but Fall is an especially relaxing and fun time to enjoy our tropical paradise. With our new lower prices on select rental properties, now even more families and couples can experience the beauty that Anna Maria Island offers," concludes Burnley.
About Anna Maria Gulf Coast Rentals:
For more than 11 years, Anna Maria Gulf Coast Rentals has been providing Anna Maria Island vacation rentals to guests around the world. With the largest selection of Anna Maria rentals on the island, the firm is known for its superior customer service and commitment to excellence. By working with guests to evaluate their vacation or annual rental needs, Anna Maria Gulf Coast Rentals helps visitors and locals alike find the Anna Maria rental of their dreams.
###