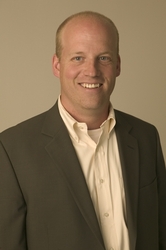 Eden Prairie, MN (PRWEB) September 11, 2009
Minnesota's largest data center services and managed hosting provider VISI announces its CEO Mike Sowada has been recognized as a finalist for the Tekne Awards' Technology Executive of the Year for Small and Growing Companies sponsored by the Minnesota High Tech Association. This honor was announced at the technology group's Sept. 9 member-only networking event.
Sowada is one of three finalists in his category representing hundreds of technology executives in the Twin Cities area. The award honors an executive who is responsible for technology advancement and strategy within a company or organization. The winner will be announced at the 10th Annual Tekne Award Celebration on Oct. 22 at the Minneapolis Convention Center.
As a leader in technology management for more than 20 years, Sowada has helped thousands of companies across the state discover technology solutions that have contributed to revenue growth and expansion. Sowada started VISI in 2001 and attributes the success of his company to advanced collocation and web hosting services. Before his role at VISI, Sowada served in two leadership positions as the CEO/Founder of Digital North, a leading provider of business-class hosting solutions and CEO/Founder of DKS Systems, one of the top technical Web development companies in the Twin Cities.
In addition to his VISI duties, Sowada is involved with TwinWest Chamber of Commerce as a board director and helps with the government affairs, small business and marketing taskforce committees. He also is active with the STEM (Science, Technology, Engineering and Math) program in Twin Cities schools. STEM schools strive to join curriculum and technology for grades 3-12.
About VISI:
Founded in 1994, VISI is Minnesota's largest locally owned data center services and managed hosting provider, offering connectivity, colocation and managed cloud computing services. VISI serves 10,000 business and residential customers throughout Minnesota with products and services including a world-class SAS 70 Type II data center in St. Paul, Minnesota. The company provides a full range of robust Web and application hosting services, first-rate Internet services and support, and personal, expert advice. To learn more about VISI, call 612-395-9000 or visit http://www.visi.com.
###