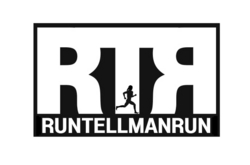 We are happy to support any endeavor that seeks to improve the lives of the youth that we serve and spread awareness to the issues that are at the root of our mission
Brattleboro, VT (Vocus) September 13, 2009
Tellman Knudson, the 32-year-old entrepreneur and philanthropist running barefoot across America, announced today that he will be donating money to Covenant House, a New York-based organization that provides shelter and other services to homeless youth in several different countries.
"I am elated to find such a strong organization that is so passionate about stomping out youth homelessness," said Knudson from his hotel room on the eve of his run's start date. "I've had Covenant House on my mind since I conceived this project, and I'm happy to have an official partnership."
Knudson took the first step of his record-setting run on Wednesday, 9/9/09, at 9 a.m., leaving from Battery Park City in New York. He will run over 3,200 miles, barefoot, to the Santa Monica Pier in Los Angeles, Calif., soliciting donations from individuals and corporations along the way. He has set a goal to raise $100,000,000 to fight youth homelessness.
Over two million youth between the ages of 12 and 24 will experience at least one episode of homelessness each year and over 100,000 youth sleep on the street for six months or more in America, Knudson reports. The vast majority of homeless youth will experience amplified risk of exposure to physical assault, sexual violence and exploitation, recruitment into gangs, and deepening mental illness.
"We are happy to support any endeavor that seeks to improve the lives of the youth that we serve and spread awareness to the issues that are at the root of our mission," said Tom Manning, a Convenant House spokesperson. "The Covenant House kids and staff wish Mr. Knudson the best of luck on his journey cross-country and we offer him many thanks for his partnership with us."
For more information on RunTellmanRun and a schedule of local running events he will be hosting with the public along his route, please visit http://www.runtellmanrun.com.
About Covenant House:
Founded in 1972, Covenant House is the largest privately funded agency in the Americas helping homeless kids, providing crisis care and ongoing support at 21 facilities internationally. For more information, visit http://www.covenanthouse.org, or visit http://www.NINELINE.org or call the Covenant House NINELINE (1-800-999-9999).
About Tellman Knudson:
Tellman Knudson, 32, is a serial entrepreneur who has had great success in internet marketing. He is CEO of OvercomeEverything, ListBuildingClub and several other ventures. Tellman overcame femoral antiversion, a debilitating leg condition, to compete on his high school cross country running team, setting several school records and competing for the New Hampshire state championship. Tellman learned to leverage his ADHD, a condition that hinders many, to his creative and financial benefit. He has even been CEO of a busy hypno-therapy practice. Tellman resides in Vermont with his wife and long-time partner, Jodi Meehan, and toddler son, Torger.
About RunTellmanRun:
Tellman Knudson seeks to be the first person to run across America barefoot. He begins his 3,200-mile journey in Battery Park, New York on September 9th and heads west, running the equivalent of one marathon a day. The route follows historic Route 66 for much of the way, with stops in Cleveland, Chicago, St. Louis, Oklahoma City, Tulsa, Phoenix and finishing on the pier in Santa Monica, California.
CONTACT:
Charlie Kimbell, PR Guy
802-296-1276
charlie (at) runtellmanrun.com
###