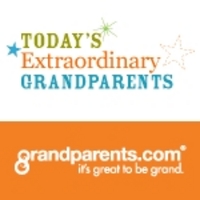 We hope these awards raise awareness about all of the extraordinary things grandparents are doing
New York, N.Y. (PRWEB) September 12, 2009
On the eve of National Grandparents Day, Grandparents.com announces the five recipients of its "Today's Extraordinary Grandparent" awards. The national search, which began more than six months ago, was created to shine the national spotlight on ordinary grandparents doing extraordinary things for their grandchildren, their community, and their country. Each of the winners will receive $500 to donate to a school or organization of their choice.
Today's Extraordinary Grandparents are:
Kris Bare, Metamora, Ill.: a junior-high math teacher who is retiring early so she can be a stay-at-home grandmother to her two grandsons, one of whom has Down Syndrome.
Mariette Glazier, Fort Lauderdale, Fla.: a grandmother who, after a long battle to gain custody of her own grandchildren, started a support group to help others in the same situation.
Paulette Sirbaugh, Funkstown, Md.: a grandmother who is serving her family by raising her grandchild while her daughter serves our country.
Richard Velasquez, San Jose, Calif.: president of the Sixth District PTA in California who has taken on the challenge of increasing the participation of men and grandparents in school- activities statewide and nationwide.
Helena Koenig, Washington, D.C.: a grandmother who has enriched the lives of thousands of grandparents and grandkids by creating a travel company that caters to adventures just for them.
"We hope these awards raise awareness about all of the extraordinary things grandparents are doing," says Dr. Georgia Witkin, senior editor at Grandparents.com. There are 70 million grandparents in this country yet they are one of the most under-recognized segments of the population. "Of the 10,000 grandparents we surveyed, 66 percent say they do not celebrate National Grandparents Day -- nor are they celebrated by their family on this day! We are about to change that."
About Grandparents.com
Grandparents.com is the premier community for today's new generation of active, involved grandparents to foster connections with their grandchildren and their adult children. The site offers content to inspire such connections, including child- and-grandparent-friendly activities, travel ideas, compelling lifestyle features, expert advice, gift ideas, and much more. To facilitate communication among grandparents, children, and their parents, visitors have access to a range of online tools, including groups, discussions, blogs, photo-sharing, and video-chat applications. The company is headquartered in New York City and staffed by some of the foremost experts.
# # #