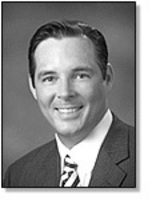 Fatigued Truckers: From Crash to Closing Argument.
Scranton, PA (PRWEB) September 12, 2009
Prominent Pennsylvania attorney Daniel W. Munley will be a featured speaker at the September 2009 conference of the Association of Plaintiff Interstate Trucking Lawyers of America.
The 2009 conference, to be held Sept. 13-15 in Las Vegas, is entitled "Fatigued Truckers: From Crash to Closing Argument." The seminar is designed to teach lawyers how to successfully handle cases involving tired semi truck drivers, a factor in 40 percent of all tractor trailer crashes.
Mr. Munley, a personal injury lawyer with the Upstate Pennsylvania firm of Munley, Munley & Cartwright, P.C., will present "Spoliation of the Log Books - How the Trucking Companies Try to 'Hide' the Truth."
"Fatigue is a leading cause of truck accidents," Mr. Munley said. "Yet the trucking industry regularly avoids federal and state laws designed to prevent dangerous fatigue-related crashes. One way truckers do this is through the withholding or alteration of their log books."
A 1994 graduate of the University of Tulsa College of Law, Mr. Munley is the 2009 Secretary of the Interstate Trucking Litigation Group of the American Association For Justice. Mr. Munley is the recipient of the American Jurisprudence Award for Excellence in Trial Advocacy. He is also a member of the Million Dollar Advocates Forum. His Pennsylvania practice centers on personal injury advocacy and concentrates in truck and tractor-trailer accident litigation.
About Munley, Munley & Cartwright, P.C.
Munley, Munley & Cartwright, P.C., is a Pennsylvania law firm that represents victims and consumers in personal injury litigation, including automobile accidents, trucking accidents, medical malpractice, defective products, toxic chemicals, workplace injuries, nursing home litigation and other serious accidents. The firm has more than 40 years of experience in personal injury law.
The firm has Pennsylvania offices in Scranton, Stroudsburg, Carbondale, Plains, Hazleton, Hamlin and Harrisburg. To contact the law firm, call 1-800-318-LAW1 or visit the firm's Web site, http://www.Munley.com.
# # #