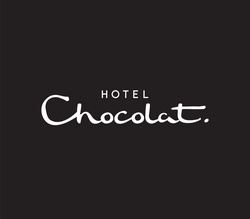 Boston is a nationally influential metropolitan region if you're a luxury brand looking to capture the hearts and taste buds of a very discriminating, diverse cosmopolitan population
Boston, MA (PRWEB) September 14, 2009
When famed British cocoa grower and chocolatier, Hotel Chocolat began charting its global expansion two years ago it drew upon British-American history for its settlement to the US. The company's first US store will hit Massachusetts' shores in late September, arriving at Boston's Newbury Street with a striking interior store design to display its world-popular chocolates.
Boston to Anchor US Arrival of British Brand
News is spreading of Hotel Chocolat's imminent arrival to the eastern US shoreline, with online buzz and interest about the many facets of this luxury brand retailer's story and what it means for Boston. Last month Mayor Menino made Hotel Chocolat (shauk-ō-LAH) a centerpiece of his annual Retail Opportunities Tour showcasing the City's most desirable shopping venues to retail and restaurant prospects.
"Boston is a nationally influential metropolitan region if you're a luxury brand looking to capture the hearts and taste buds of a very discriminating, diverse cosmopolitan population," explained the US CEO, Nicki Doggart from the flagship store at 141A Newbury Street. "This area is known for having a dynamic flow of highly educated tourists, college students and business commuters. It presents a strong marketing proposition to reach avowed "foodies," particularly those concerned with food provenance and those whose purchase decisions are influenced by premium quality products and a company's business ethics."
Social Conscious Distinguishes Brand Among Chocolatiers
Hotel Chocolat introduces a deeper brand values dimension to luxury brand gift and food retailing that will spice up the US chocolate industry while appealing to Americans' world-recognized preference for quality products made responsibly with social consciousness. Hotel Chocolat's commitment to authentic cocoa and premium quality ingredients spurred British co-founders/entrepreneurs Angus Thirwell and Peter Harris to ambitiously purchase the historic cocoa plantation, the Rabot Estate in St. Lucia. Building on its Engaged Ethics work in Ghana, Hotel Chocolat partners with St. Lucian farmers, providing technical advice and expertise, and paying 40 percent more than the previous purchase price, both of which improve quality of life standards.
"No Nasties" and "Less Sugar More Cocoa" Assure Rich, Flavorful Chocolate
Hotel Chocolat's distinctively sleek and sophisticated packaging wrap original flavors like '72 Percent Organic Dark with Chili and Pink Peppercorns' that provide a delectable flavor escape worthy of an impressive gift choice or a spontaneous personal indulgence. Key to Hotel Chocolat's global growth and excitement among chocolate aficionados is the brand's authentically wholesome chocolate products. As a cocoa grower, with first-hand insight into the 'bean to bar' process, Hotel Chocolat consistently delivers an all-natural chocolate taste experience. Hotel Chocolat is ready for a big holiday season with specialty chocolate packages including the delicious Advent Calendar collection and a 'Rather Large Cracker.'
New Store with City's First Chocolate Tasting Room is International Designer's Boston Debut
Hotel Chocolat's arrival to Boston also marks the debut of a new concept retail boutique featuring a Chocolate Tasting Room for irresistible private events and gastronomic teachings. The design is the work of world-renown commercial designer, Terry Moore. The 1200 s/f store will feature a black and white textural color palette of parquet floors and floating shelves. Whether walking off the street or booking in advance, a Hotel Chocolat 'Concierge' will immerse guests in an informed and interesting chocolate tasting and cocoa discovery. Says Doggart, "We will offer something unique to local meeting, event and party planners," says Doggart.
Hotel Chocolat plans to open a second Boston-area location this year and will participate in Boston's Fashion Week. Over the past months, Doggart has engaged in conversations with local hotels, cultural and civic organizations, and private jet companies for special events and promotional partnerships.
Hotel Chocolat was founded in 1993 with a simple goal to make a better quality chocolate. Originally a mail order catalog and website, in 2004 the company established its first retail presence in Watford, England and now has 35 UK locations. With eyes on North America, Hotel Chocolat grew its online business in 2007 and expanded with retail locations in 2009. Hotel Chocolat is one of the UK's fastest growing businesses according to The Sunday Times 2008 Virgin Atlantic Fast Track and has won numerous awards including 2007 Retail Week's Emerging Retailer of the Year, 2007 Ernst & Young's UK Entrepreneur of the Year and was a 2007 Cool Brand alongside marquee brands, Aston Martin and Apple. For Press Kit, Blogger Affiliate Program, Hi-Res JPGs and more information, visit: http://www.hotelchocolat.com/press; Twitter @HotelChocolatNA.
###