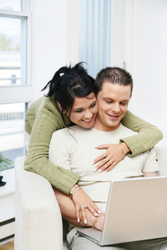 In their search to understand their auto insurance coverage options, auto insurance shoppers will find that after the bare minimum required by their state, there's a great deal of choice .
Lexington, KY (PRWEB) September 15, 2009
The market research arm of SaveTodayAutoInsurance.com, a leading auto insurance quote comparison website, has released an online auto insurance quiz to facilitate its research on what educational needs are required to help the consumer make better decisions when purchasing auto insurance. The quiz will gather data to assess the consumers' knowledge level of the many auto insurance coverage options available to them such as bodily injury liability, collision coverage, and uninsured motorists coverage to name just a few. Consumers who complete the short online quiz will immediately receive their quiz results online. The entire process takes less than two minutes, is private and anonymous. Results will be analyzed and used to identify areas where the consumer needs more education about their auto insurance coverage options.
The SaveTodayAutoInsurance.com market research initiative is partly based on findings from recent studies showing that U.S. consumers are not as savvy on auto insurance as originally thought. The average U.S. citizen will fail a simple 10 question quiz on insurance, according to a recent survey carried out by the NAIC (National Association of Insurance Commissioners). This recent revelation is expected to cause a sharp rise in the use of free auto insurance quote websites as car owners realize they need more help than originally thought if they want to save money.
"In their search to understand their auto insurance coverage options, auto insurance shoppers will find that after the bare minimum required by their state, there's a great deal of choice ." said Jim Musselwhite, a Founder and Partner of Quote Network LLC, the parent company of the "Save Today" network of insurance quote comparison websites. "As part of our ongoing effort to educate and inform insurance shoppers about their auto insurance policy options, our introductory online quiz will assist in how to go forward with our educational effort."
The new introductory quiz, and similar quizzes to be released over time by SaveTodayAutoInsurance.com, will bolster the development of the company's new educational video series labeled "Auto Insurance - It's Your Money You Should Know!". Designed to further educate consumers on a range of topics, the video series will initially address the various types of auto insurance coverage options that auto insurance shoppers need to understand.
According to Carl Lammers, a Founder and Partner of Quote Network LLC who is overseeing this project, "the ultimate objective of our revitalized market research initiative is to assist insurance shoppers by providing them the knowledge they need to more effectively obtain competitive online auto insurance quotes. Adds Lammers, "By using the internet to get auto insurance quotes, consumers can save hundreds of dollars on their car insurance."
Those interested in quickly assessing their knowledge of auto insurance coverage options must take the quiz by October 31, 2009. The company is not requiring any personal data whatsoever from shoppers interested in taking the short, 2 minute online quiz.
SaveTodayAutoInsurance.com is finding a huge increase in shoppers in this recession. The service offered by SaveTodayAutoInsurance.com is free, easy to use, and fast! Shoppers can obtain auto insurance quotes from well-known and respected insurance providers including AllState, State Farm, and Nationwide to name just a few. After entering just their basic insurance requirements, shoppers finding new policies through their service can ultimately save as much as $500 or more on their annual policy.
Quote Network LLC, through its popular "Save Today Insurance Quotes" network has partnered with many of the major insurance providers in North America to help insurance shoppers obtain the best possible insurance at the lowest possible price. Quote Network helps consumers find and compare the best rates on auto, homeowners, health, life and other insurance needs. The company offers access to a nationwide network of insurance carriers and agents who will instantly provide insurance shoppers with a quote.
# # #