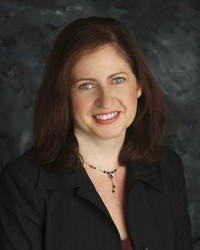 Chicago, IL (PRWEB) September 14, 2009
It is time for U.S. businesses to take the next step internationally, through the development of a winning expansion strategy - a rational approach that eliminates surprises and gets it right the first time. After all, there is no challenge too great for a country that has proven itself over and over again. So, let's start the journey.
Need an antidote for shrinking domestic markets? Consider international expansion. It offers unparalleled opportunity for growth, increased sales, diversified markets and increased profit for successful businesses. Unfortunately, U.S. manufacturers gaze with trepidation at the process and surrender to fear before making an earnest effort. The main problem is simply a mindset, which contributes to a lack of experience, talent and confidence on behalf of U.S. manufacturers to navigate emerging global markets. Other, smaller countries around the world, however, have operated globally with success for generations.
Each company should be able to determine the following:
Why now?
What is going to change and what's needed?
How to go about it?
Who should attend?
CEO's, COO's, CFO's of manufacturing and service companies
VP's of business development
VP's of international strategy
Location: The Beloit Inn
500 Pleasant Street, Beloit, WI 53511
Schedule: Networking 5:30 - 6:15 pm; Dinner 6:15 pm. Presentation to immediately follow dinner.
Registration: Contact Jennifer Bonk at: jenniferb@greaterbeloitchamber.com , or call: 608-635-8835
Meeting fees: Member $25, Non-member $30, Student $15, Presentation only $15. Payment by Cash or check at the door. Cancellations and no-shows will be charged the full amount.
Mona Pearl's experience in international strategic development and global entrepreneurship has been vital in helping companies design and execute their global strategies. Ms. Pearl is known for her out of the box thinking and developing creative solutions to tough challenges which produce bottom line results.
Ms. Pearl founded and operated 3 successful businesses. From operations to organization to top line growth strategies, Mr. Pearl initiated and executed cost effective and creative opportunities for companies to make money. Since 1993, she helped companies increase global market share, enhance leadership and engage the stakeholders along the value chain. These activities led to companies growing their business across-borders, leveraging their global competitiveness and addressing diversity and cross-cultural issues in international markets.
Projects across industries and across borders include: Deutsche Telekom, GM, Rover, Jaguar, Marriott, Hyatt Corp., IMF, Fermilab, The Export Institute, SES GmbH, A.B. Dick, Navistar, Accenture, Michelin, State of IL - DCEO, Philip Morris, Bacardi, the airline industry, and many more.
Ms. Pearl lived in three continents, and her language abilities include: English, French, German, Hebrew, Rumanian and Spanish. She was quoted by Microsoft, Crain's Chicago, Entrepreneur.com, and interviewed by other media on global issues and strategies. She is a frequent speaker at global related conferences, has co-authored two published books, she is a contributing editor on global competitiveness in Manufacturing Today and US Business Review, as well as publishes in other business magazines.
###